​ Hi Pinballers,
Welcome to the Visual Pinball Gaming League with
VPGL 19 - Nudge and Tilt
. This tournament is the 3rd of the year and part of the overall VPGL 2021 and all gamers worldwide are welcome to play. You can join in at any time and play.
Competition:
The player with the most points in this tournament will be the VPGL 19 champion. There will be 9 games played over 8 weeks, competing world wide on some of the most challenging and toughest pinball games of all time. 2 tables will be released at the start, then 1 table each week, with the final 2 tables released at the same time for the finale. Games are only open for 17 days each, so pinballer's must play their best in that time and post their scores before the game is closed. At the end of each VPGL, points will be accumulated for each gamer toward the Visual Pinball Championship of 2021 Scoreboard. The highest score after (the anticipated) four VPGL's are completed will be the undisputed champion of Visual Pinball for 2021.
Prizes:
There are currently no prizes on offer for VPGL however if someone wants to offer something up, let me know.
Point system:
The incremental point system will be used for each pinball table. 1st place will earn 100 points, 2nd place 99 points, 3rd place 98 points and so on. All players will earn competition points for their scores. If there is a tie on the overall scoreboard, then a head to head game win count will be used to determine the final placings. For example, if two players tie for 18th place, then whoever has scored higher per game on a head to head basis will earn 18th place and the other gamer will earn 19th place. If there is a tie also on head to head game count, the gamer who has the highest accumulated game score points will be the winner.
Overall Point system:
The overall point system for VPGL 2021 will be that points are awarded to anyone finishing in the top 20 for each VPGL in the year. 25 points for first, 22 for second, 19 for third, 17 for 4th and then it decreases by 1 point per position down to 20th. If there is a tie after 4 competitions for the 2021 Champion, it will be based on a countback where the player with the most game wins will be the outright winner, if still even it will go on the number of second place and then 3rd places. If still even, it will be on total points awarded for placings from all games within 2021. If then the top players cannot be separated, it will be deemed a draw.
Games:
Tables are nominated by the competitors and sent by PM to the game master (JustAnotherRat). Tables must be selected from those readily available to Visual Pinball 10 (VPX) that do not require additional installation such as P-Roc to run (games using PinUp Player are accepted). Original tables are
not
to be nominated without prior approval (we've had problems previously with them not being competition ready). If there are multiple versions of the same table available then the players can choose to use whatever version they wish to use. The game threads often contain discussions around what version seems to be the easiest and/or best to play.
Please nominate tables that you've played and tested (at least a little) so that we don't have broken games come up in competition
The number of games that can be nominated by each competitor in VPGL 18 is 6 which are to be made up of 2 x EM, 2 x SS and 2 x DMD. (Alpha numeric games can be nominated as either SS or DMD games at the nominators discretion. The games to be played in the competition will be randomly drawn from the pool of nominations. The order of game play will be determined by the Gamemaster and each game will be released weekly for competition.
If you would like to nominate games and have a say in what is played, please send them by private message (PM) to JustAnotherRat by midnight Sydney time on Wednesday 28th July 2021. The first two games will commence on Friday 30th July 2021.
Games can be played on a cab or desktop and is all inclusive.
Additional exclusions for VPGL 19 and not eligible for nomination for this VPGL are (all games from VPGL 2020 and VPGL 2021):
​​​​Abra Ca Dabra (Electro Mechanical)
Aladdin's Castle (EM)
Alien Poker (SS)
Attack from Mars
Back to the Future (Alpha Numeric)
Batman - Dark Knight (DMD)
Big Brave (Electro Mechanical)
Big Hit
Black Jack (SS)
Black Pyramid (Solid State)
CARtoons
Centaur (SS)
Centigrade 37 (Electro Mechanical)
Comet (SS)
Diner (Alpha Numeric)
Eight Ball Deluxe (SS)
Elvis (DMD)
Fathom (Solid State)
Fish Tales (DMD)
Flash Gordon (Solid State)
Flash Gordon (Solid State)
Funhouse (Alpha Numeric)
Gilligan's Island (DMD)
Grand Prix (Electro Mechanical)
Heat Wave (EM)
High Speed II - The Getaway
Humpty Dumpty (Electro Mechanical)
Indiana Jones (DMD)
Jacks Open (EM)
Jungle Princess (EM)
Kings & Queens (EM)
Krull (Solid State)
Lariat
Medieval Madness (DMD)
Melody (EM)
Olympics
Paragon
PlayMates
Pro Football (Electro Mechanical)
Red & Ted's Road Show
Scorpion
Seawitch
Space Shuttle (SS)
Start Trek the Next Generation
Taxi
Teenage Mutant Ninja Turtles (Data East) (DMD)
The Adventures of Rocky & Bullwinkle & Friends (DMD)
The Flintstones (DMD)
The Walking Dead (DMD)
The Who's Tommy Pinball Wizard (DMD)
Theatre of Magic
Tom and Jerry
Total Nuclear Annihilation (Counted as DMD)
Volley
Settings:
The ROM settings will be posted in each game thread and gamers must ensure they compete on these settings only. No continues are allowed when submitting a score and must be played from the beginning of the game.
Submissions:
Gamers are to post a screenshot/photo showing their score in the game thread. Games are only open for 17 days and any score submissions made after the game is closed will not be accepted.
Players:
Players can play all or just some of the games.
Players do not need to nominate tables to play, they can play any table during the tournament.
Streaming games and posting/sharing tips are encouraged, as is friendly banter in the gaming community. Striving for PBs, learning and playing the best you can are all highly encouraged. As all members at AA are registered, there is no additional registration process for the championship.
Good gaming and good luck to all competitors.
JustAnotherRat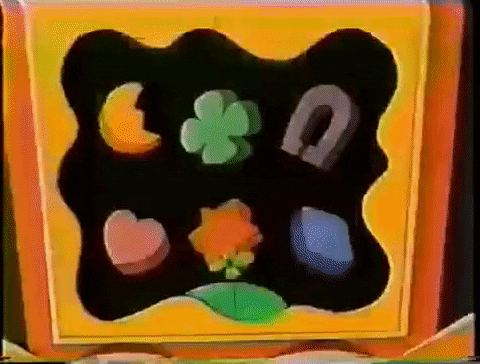 ​​​​