EL DORADO (Gottlieb, 1975)


4 flipper drop target goodness.

El Dorado comp will run until Midnight, April 21.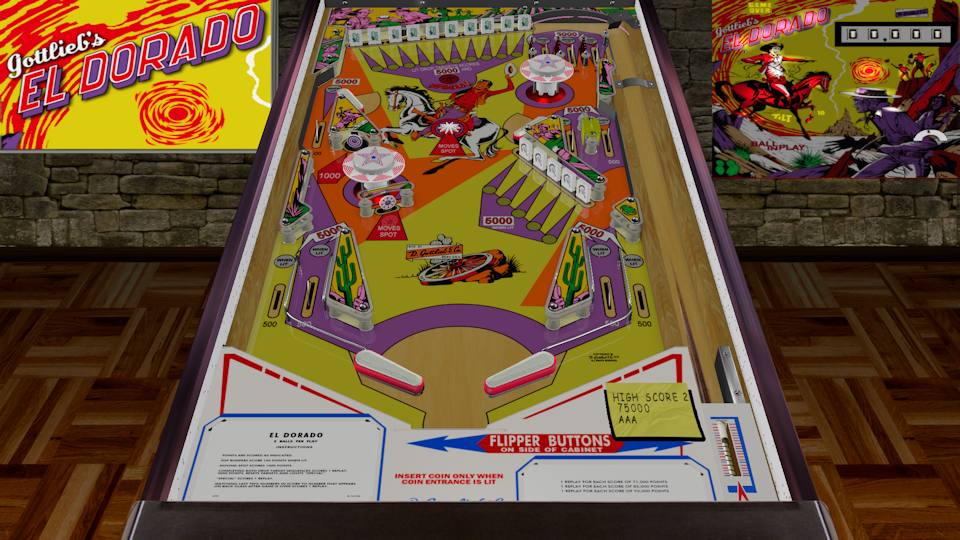 Download:
https://www.vpforums.org/index.php?a...showfile=13222
This is the 3rd game of 8 total games to be played in VPGL12.
TOURNEY RULES
- 8 games played for 2 weeks each, Games that have multiple nominations will be posted first, then the rest drawn at random from the pool of nominations.
- VP10 version only. No user-modded tables unless purely graphical/lighting preferences. No tweaking of flipper strengths, changing table slope, etc.
- High Score must be from game played
at time of competition
- ie don't post your already existing high score
- play desktop on a PC or full screen in a vpin
- This is an honour system and purely for fun. Submit a score by screen dump or take a pic and post in this thread. New picture for each new score please.
Points system:
1: 20
2: 19
3: 18
... And so on.
NEW RULE: BALL 1 HERO
Bonus point (1) for the best Ball 1 score. Take a pic at the end of Ball 1 and post at any time
NB: the player currently leading the tournament
cannot claim the Ball 1 Hero points
. They can still be the Ball 1 Hero, though
SCORES:

1. JAR 173,610
2. Kane 134,240
3. Jed 107,600
4. Skids 94,050
5. Bishop 60,440
6. MrBungle: 57,690

Ball 1 Hero: JAR - 114,300