Now here's something interesting. Of all the Twilight Zones I've worked on over the years I've never seen the prototype playfield with the third magnet. Obviously never installed in this machine but the bracket is there to fill the hole.
My machine I owned years ago was an early production model with the prototype clock sticker and posts near the pop bumpers but this is way rarer.
While stripping and reassembling the machine I've noticed the mini playfield doesn't have the spring installed on the right hand side.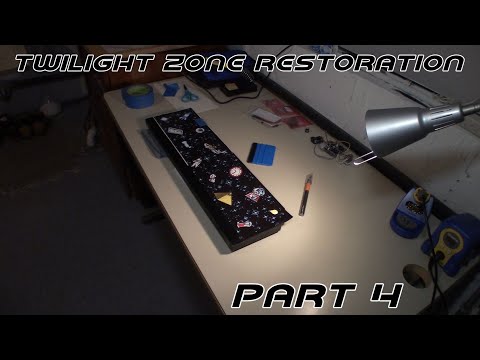 I can't find any information to verify this or good pictures showing the bracket however if you go to around 15:50 in the video above of this dude stripping the playfield the right hand bracket looks smaller than the left where as on this TZ both brackets are the same size.
Anybody else seen this?