Ok, next up is Meteor which i've had for a almost a year and never gotten working properly!
When i got it, the slingshots where not wired properly which i eventually fixed....but it still has issues!
The issue is when the M-E-T-E-O-R drops are all down it resets the bank but also resets drop bank 3. When all drops are down on 3, it resets METEOR drops
The same with 1 and 2. Either one that goes down will reset the other.
I swapped out the MPU board with an ALTEK board. the exact same issues happened but the sound was also ****ed.
I swapped the Solanoid driver board out with one that was in another machine that needs fixing, its a BALLY board and not Stern.
The issues don't happen at all with the other board. but some other small issues happen with the other board even though it is seemingl fine in the other machines.
The Stern board that is in there has some burnt tracks that seem to have been fixed 'OK'. im not an expert on how clean they should be.
Attached is a picture of the board hacks and a video of the machine in solanoid test which you can see double resets.
- - - Updated - - -
Original board in test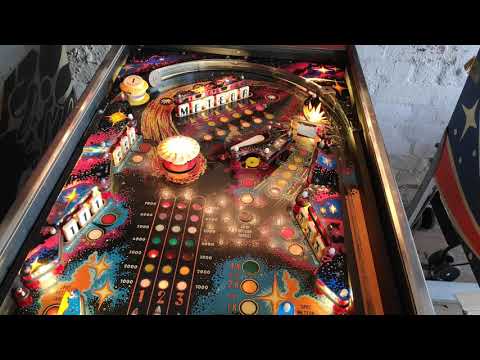 Altek board gameplay