This is my first EM pin end to end resto, not quite finished yet but pretty close (just waiting for some parts form pinball resource)/ cosmetics only to go. I have learned a lot throughout this resto but the main thing I have learned is how much more I need to learn! but hopefully some useful info will follow.
History
Machine was part of a job lot I bought from a collector who imported a container of US games. The game only has had one US owner who was an op. He bought the game from the factory and put it straight into his arcade and when it closed down (early 80's) he put all his machines into a warehouse where they sat for the next 27 years...this is where I also got the bowler and CC Home Run from plus some other pins and Em games.
The machine has not seen a lot of work, backglass is easily a 10, absolutely perfect, playfield is a 9, the only visible wear is from the kickout hole. Centre plastic broken but all others in good nick. One target broken. Pop bumper mylar in good nick with no wear underneath. Cab is solid but a few scrapes, Coin door pretty good (8) and apron pretty good (9).
Game has original manual, schematics, scorecards and uncompleted warranty card sitting in an unopened envelope at bottom of the machine. (always exciting to find these in NIB condition)
Another thing that amazes me is that the original head shipping blocks are all attached and have never been removed since they were put in place. This means the backglass has never been out and the globes (that still work) are the original factory ones - GE44's made by GE themselves cool
Serial number 9911 - the prod run 10,300 and numbering began at 3001 so the 6610th machine of the 10,300. Wayne Neyens received the 10,000th game produced and it was the only pin he ever owned (
IPDB
).
I had to drill coin door lock (to find the key sitting inside, doh hate that). Heres some pics of the machine before I did too much..
Initial Pics
As can be seen critters have been living happily in the headbox at some stage. The machine is dirty, not always a bad thing, the headbox the worst and under playfield and inside cab not quite as bad. You can see a couple of the inserts are missing - I found them inside the cab in good condition (bloody op mylared over one of the holes as opposed to going looking for the insert - wtf? - guess it makes sense given he didn't send his warranty card back either!)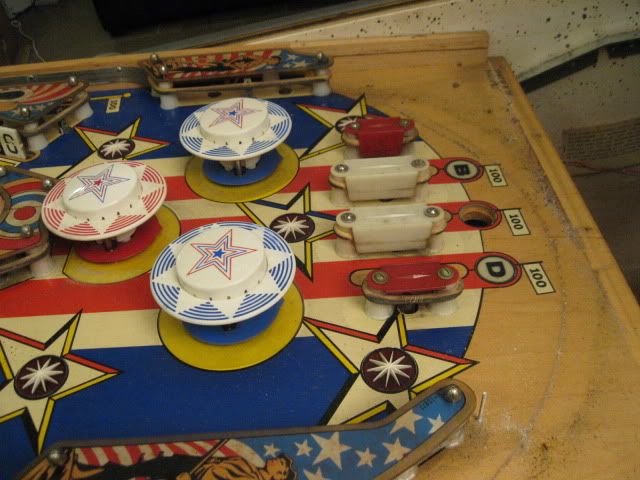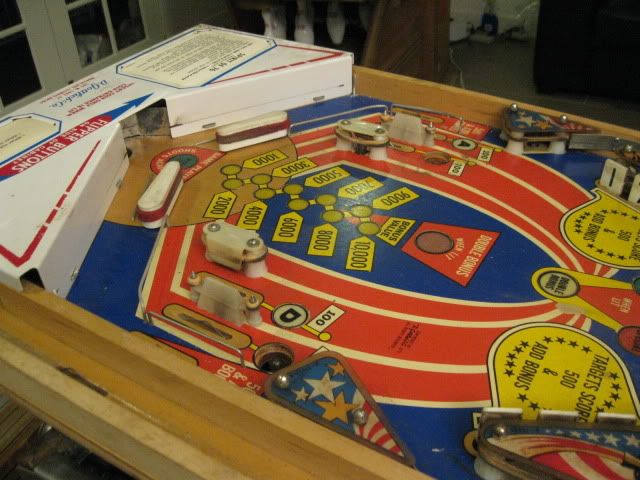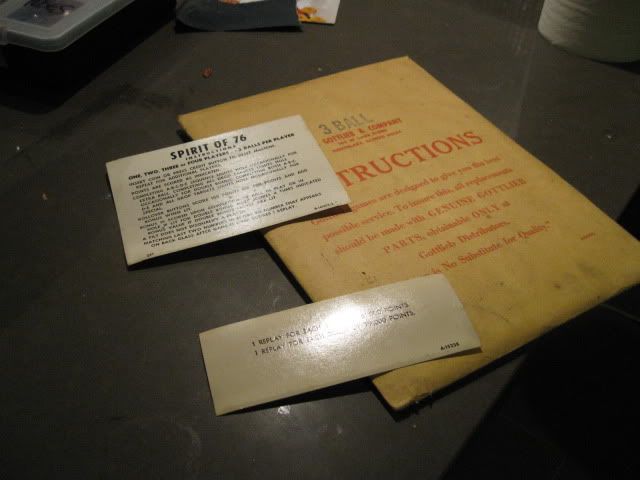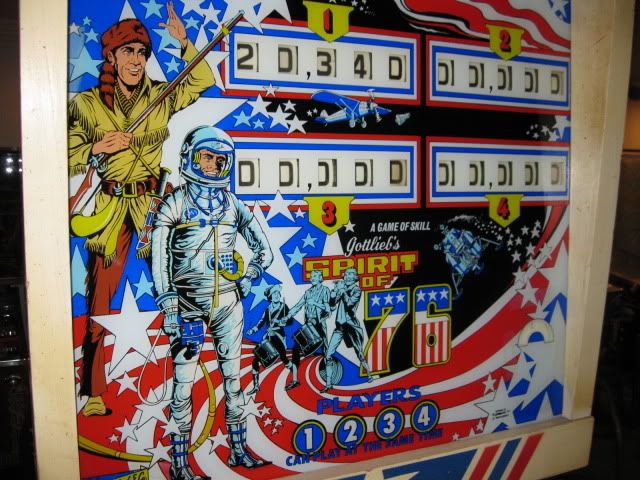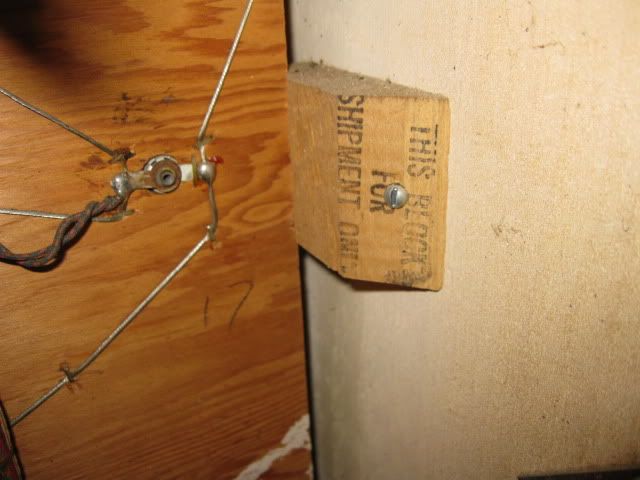 The plan is to get the machine working and then address the cosmetics. Next post I'll start to list the faults found and the fixes needed.