I don't normally bother with machines I have to restore or fix. I much prefer to buy machines that are in pretty good nick already (with one or two exceptions). I also am pretty time poor, so in order to get me off my arse and moving on one of my games, thought i'd start a thread on it!
This is my imported SM, came in via Korea. Sat in my garage for a good 6 mths, and only just recently made the move into the house..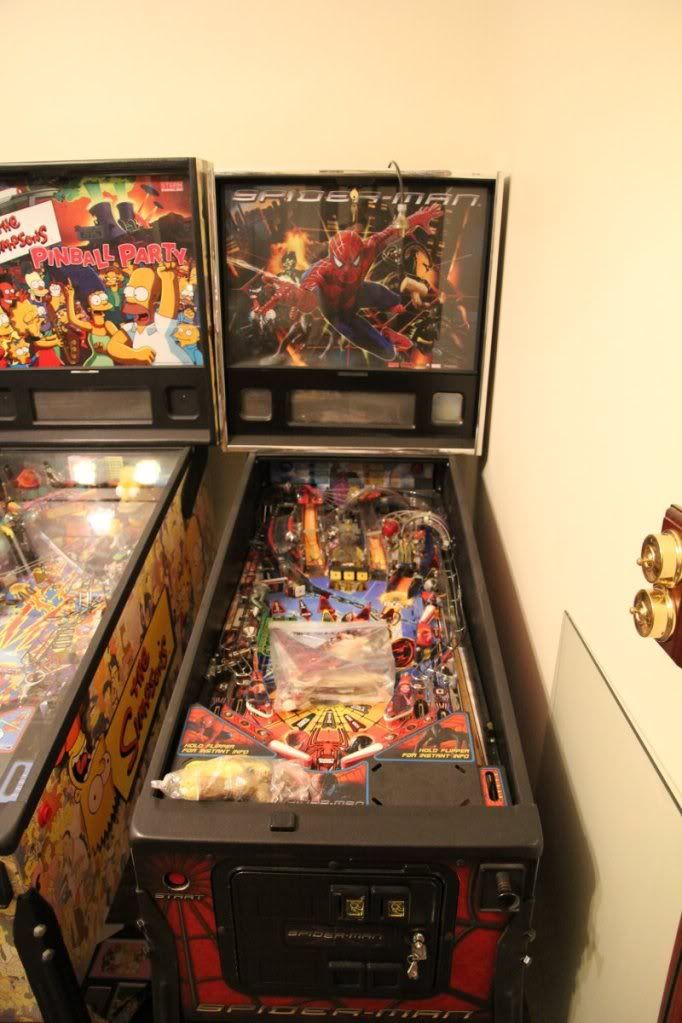 I got pretty lucky on this one, other than broken plastics there isn't a lot wrong with it. The cab has zero scratches or marks on it, the only thing is the head box shiny moulding got a bit scuffed when the head box was down in transit, and the entire cab is slightly stained with cigarette smoke.
This machine is going to get a nice tidy up, I won't be going crazy, but I thought I'd document the process for anyone else wanting to give a machine a spruce up.
Parts I already had (received as part of the original SM deal):
- Plastics set (would cost you $170 roughly).
- Replacement sandman (not sure)
Parts currently ordered:
- Full super bright kit from cointaker - $200
- Cliffy target protector from RTBB - $25
- Cliffy left side right ramp protector RTBB - $25
- Orbit Plastic protector set RTBB - $26
- Buildings / Sandman / Train mod from Back Alley - $230
- New legs - $90
Need to source:
- Playfield glass (exploded in my wife's hands)
Will start stripping and cleaning tomorrow.