I'd thought I show you how I do one of my machines as I haven't seen many bash jobs done before.
So here is one Monster past it's use by date ready for a rebore. A very good project machine as all the bits were in place.
As you can see not very healthy but we'll fix that.
Started pulling the major pieces off. Notice the surface rust on the glass rails.
Typical damage here.
Same... Notice the corner separation which is also a common fault which will also be corrected latter. Lock down bar bolt holes will be removed as well.
Aussie delivery. Not bad condition here considering.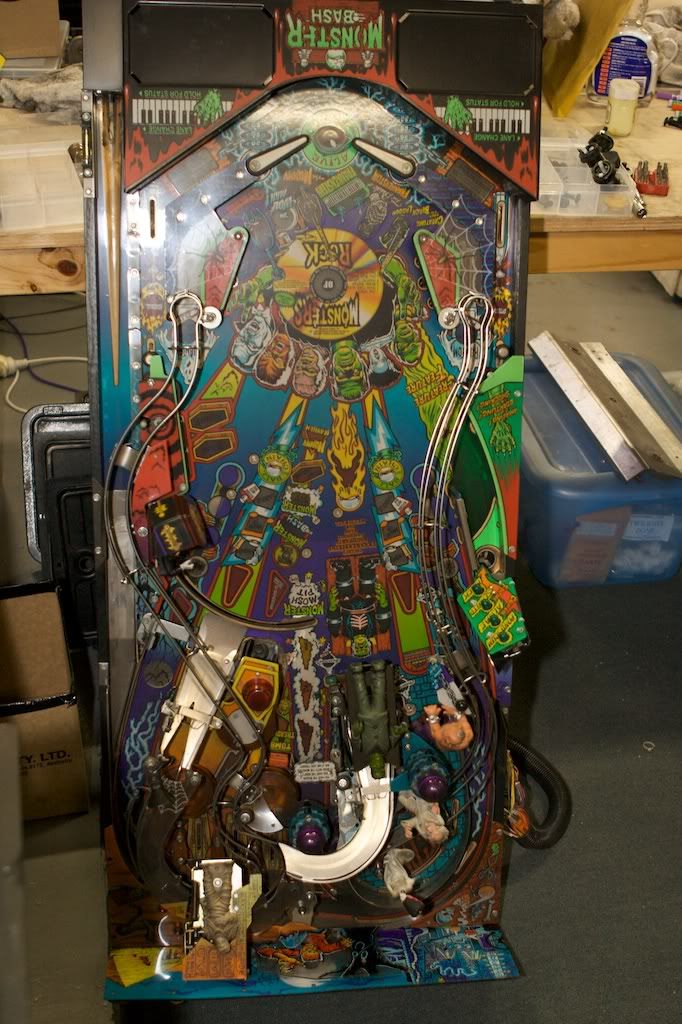 The rooted playfield. This has suffered many years of butchering and neglect so we'll fix that to. Drac track, Main scoop hole, ball launch track, Black lagoon area, Bumpers... dam... every thing is stuffed.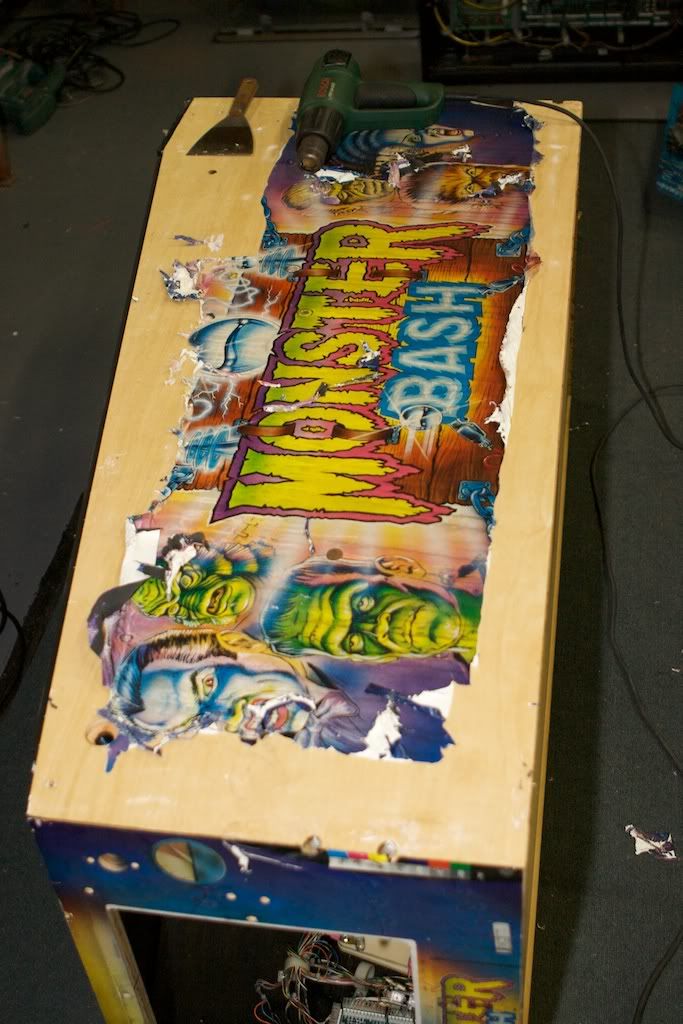 Lets start here... Strip it all off.
All decals removed with the heat gun at around 600?.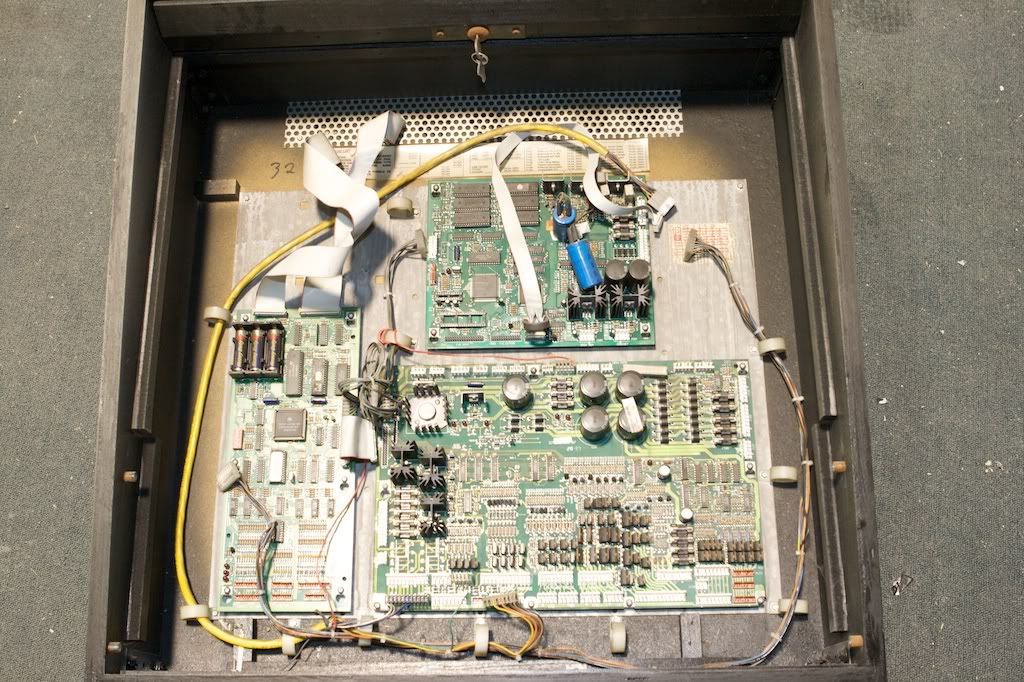 All the electronics seem fine. Everything will be removed cleaned, tested and repaired if necessary. The box will be striped, filled and sanded fresh for the painting stage.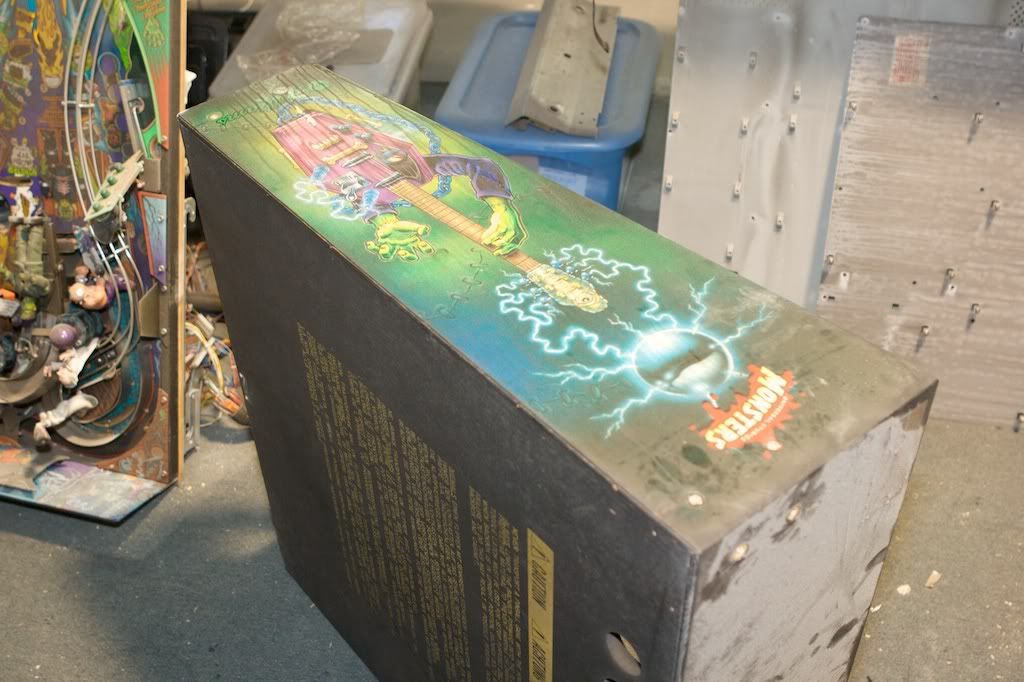 Chips, dings and scratches... When I'm finished it will be brand new.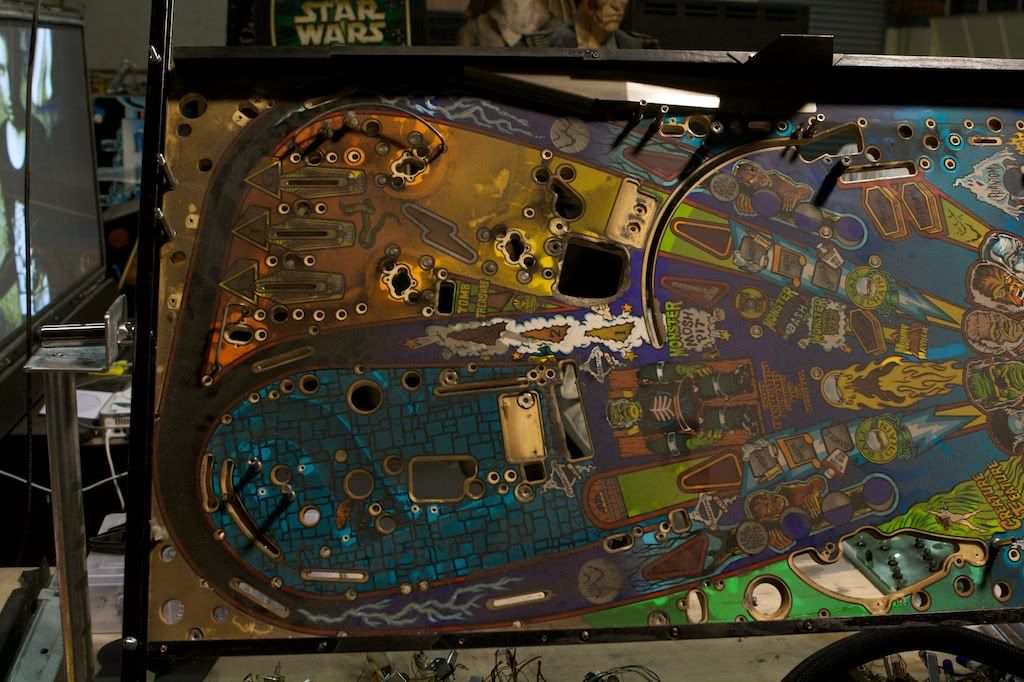 All striped ready for art restoration. Major damage was the Drac track, wood around the hole, ejector hole in the lagoon and the black lane to the rear. The rest was chips, scratches, mylar removal damage and where the ball drops from the wire rails.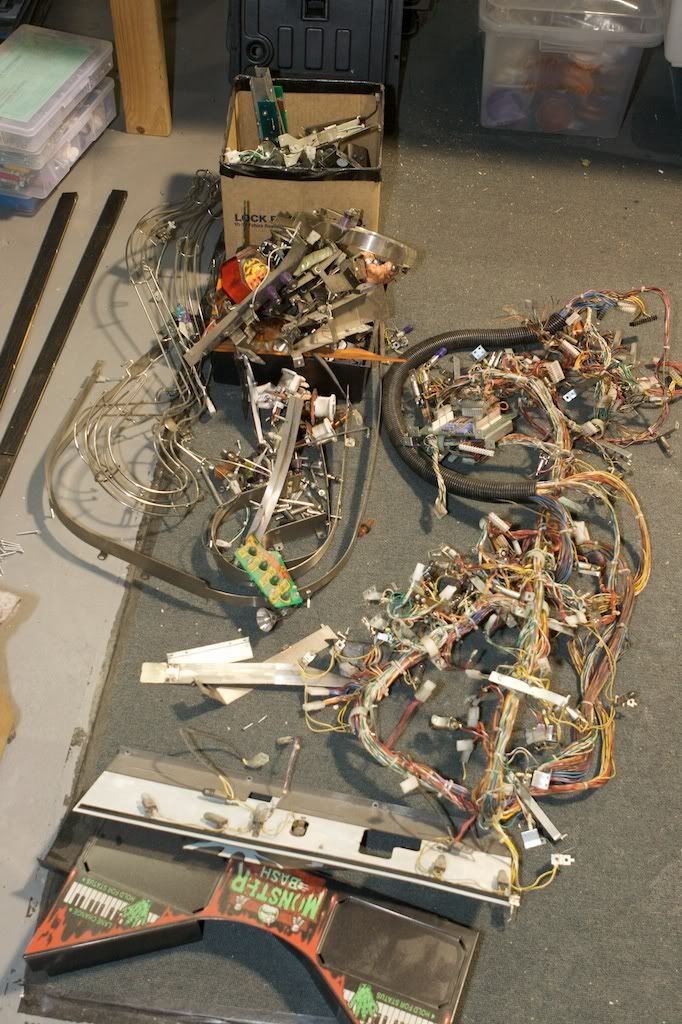 Guts...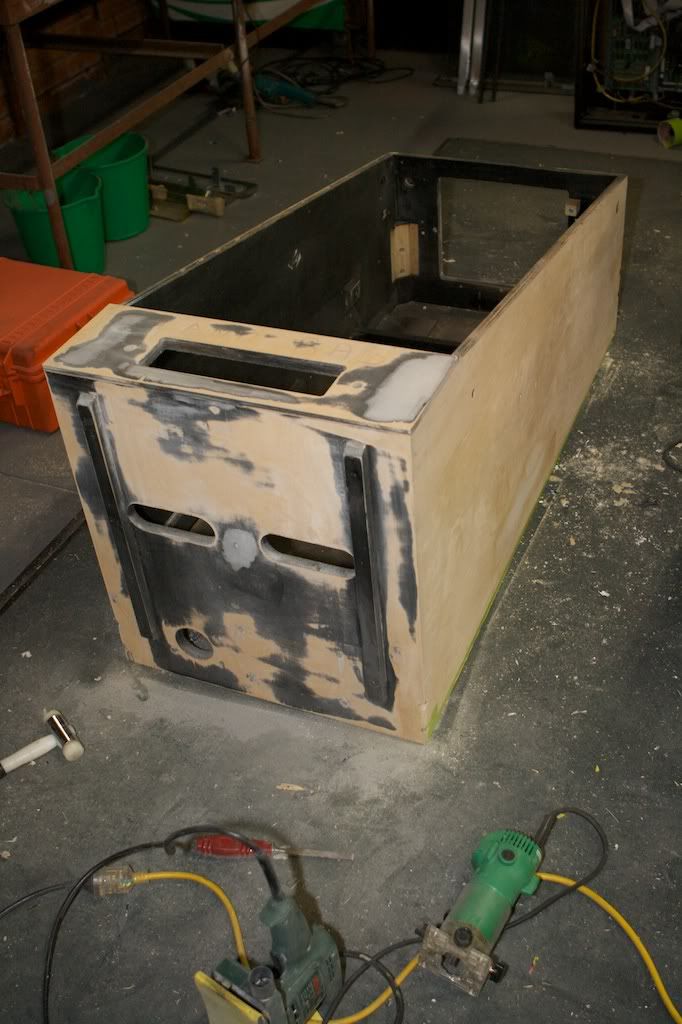 Re sanded and filled... The usual process here.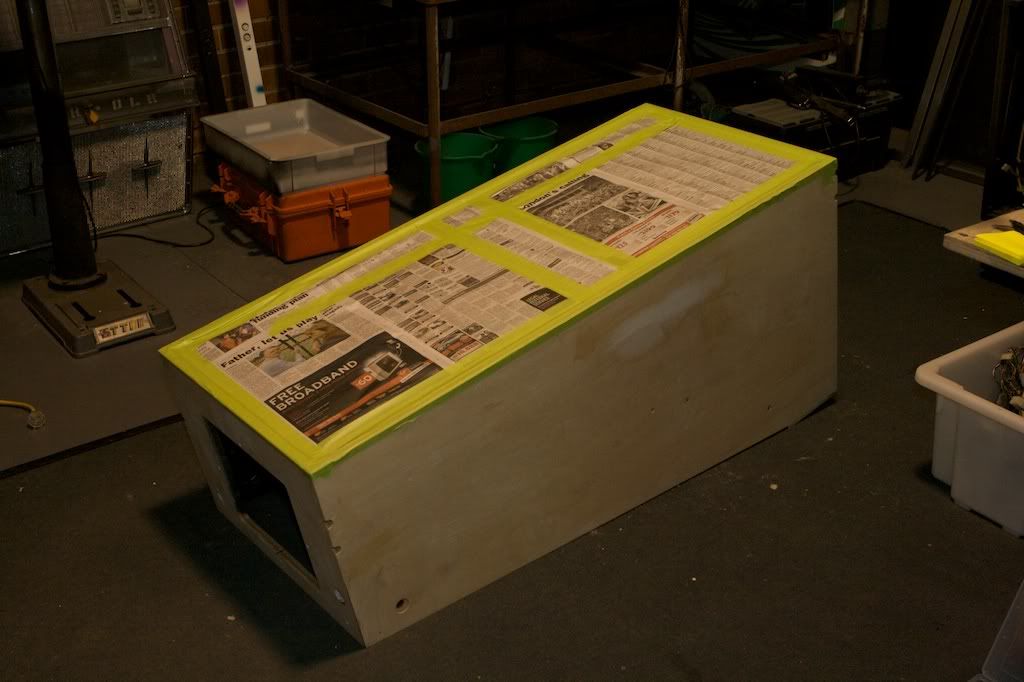 Masked up the clean underside.