Anyone here into electric radio controlled helicopters?
I used to be into cars, both electric & gas, in a big way but that was a long time ago. Have also built and flown gas powered planes too, but that was also a long time ago.
Now it looks like helis will be the new fad. I've ordered a Syma S107 and a Pheonix 6010, hopefully they arrive in a couple of weeks.
Originally, I had heard good things about the Syma but apparently they changed a circuit board in later revisions that really restricts their flight. For this reason I have ordered a 6010 as well, in case my Syma is a dud.
These are both classified as 'toys' but they are cheap (around $30 each) and I wanted to learn on something that I can crash without fear. They're quite tiny and designed for indoor flight too, should be fun chasing the dogs with it down the hallway or trying to land it on the wife's head.
Will be looking into getting something more advanced once I'm bored with these two (knowing me, that will take all of 2 weeks). Looking at a blade, not sure which one yet, still learning all the jargon (single rotor, coaxial, 3ch, 4ch, bla bla bla).
Here are some short, to the point videos of the helis that I have ordered: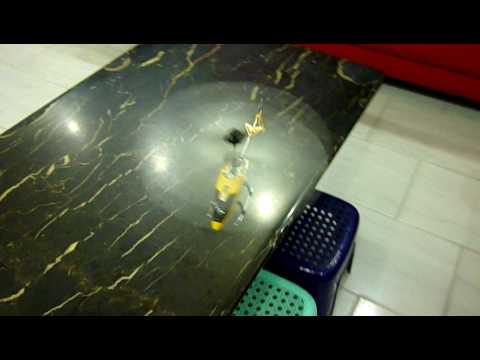 If anyone else here is into them, I'd love for you to impart your wisdom.