Well, the forum upgrades ate the top half of this review, but i just wanted to reiterate how flawed a masterpiece i consider this game to be. It's a total chaotic mess, IMO, but it's also a lot of fun and not quite like anything else i've played. Highly recommended.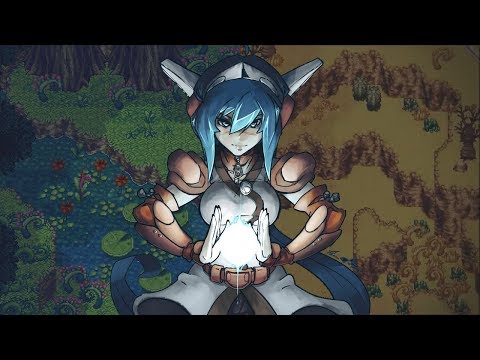 (EDIT: i changed the video as the game's official trailer makes it looks like it's hectic combat 24/7. Sure, combat is pretty hectic, but it's not combat 24/7.)
Melee combat is pretty fun, though at the same time pretty disorganised. I'm not the biggest fan of the ranged combat however, and the control style. I do like that diving into the quick-menu to use items or buffs pauses the game though, it takes the pressure right off. The game also seems to have weird difficultly spikes. From four easy steps in a quest to a fifth completely impossible one at current stats, for example. There are difficulty sliders, but they don't always seem to help. These are hard walls, but you have to grind up against them to make sure.
Everything seems to level out a bit, or just level up, in time though. I've found myself sticking with it, coming back for more, and there's definitely a lot of good points about the game. Those can be seen in the video; in that regard the game does what it says on the tin
The one burr that tickles my craw is the control system, and the fact you cannot rebind your controller. The game needs twin sticks , which I personally hate,
and
a d-pad all at the same time. Or a mouse and keyboard, which I also hate for indie games. I play while chilling in front of the TV, using an arcade stick, and now I have to have a wireless mouse handy for ranged combat - switching between melee and aiming is a bit frustrating. You can rebind the keyboard controls, but that's no help to me. If anyone knows how to hide a controller's inputs from a particular program, please let me know.
There's a free demo if you want to give the game a go -
http://www.cross-code.com/en/home