The original white PC Engine only has RF output and can be tricky to tune into a TV due to the Japanese RF signal differing from ours. Also, RF sucks and only provides mono audio, however I will say that the PC Engine has the cleanest RF signal I've ever come across.
Fortunately, the PC Engine has a rear expansion port that we can access to gain composite video and audio from. Obviously you could mod your console with a more permanent solution, but for those without the skill, time or desire to deface their console here's a quick and cheap alternative.
I only had a twin RCA cable spare that I was willing to rip up for the sake of this tutorial, so this cable only has right audio but it should still give you the idea on what to do with a 3-way RCA cable.
- Buy a cheap 3-way (yellow/white/red) RCA AV cable. Places like the Reject Shop, Ned's etc usually have them for $2.
- Cut off one of the ends:
- The ground wires are loose on the outside, separate them from the insulated wire and twist together. Also strip the ends of the insulated wire:
- Grab some of these connectors from an old PC. There's many different ways you can hook this up (will become apparent later on) so use whatever combination of single, double or triple pin plugs that you can find and that makes sense: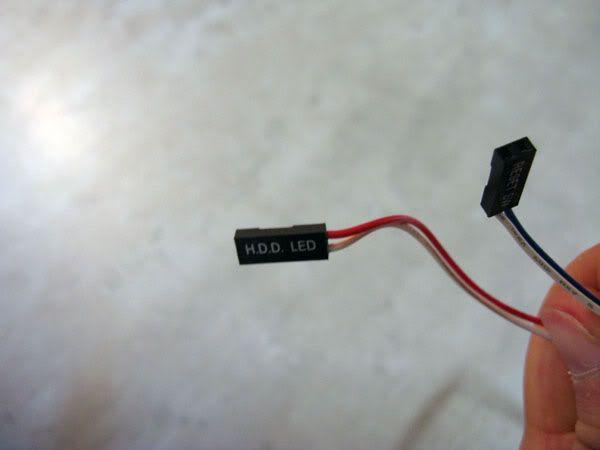 - Now connect your main video, left and right audio and grounds. In the picture below, I've used the white wires as grounds, red is video and blue is right audio [Obviously you should solder and heat shrink - probably a good idea to use separate grounds for audio and video too to prevent interference]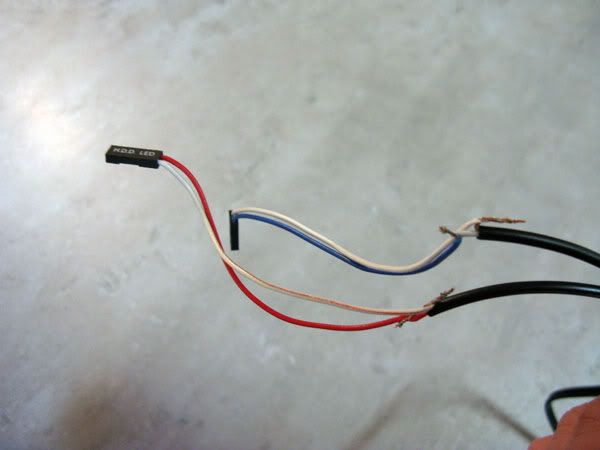 - This is the pinout of the rear expansion bus of the PC Engine:

R = Right Audio
L = Left Audio
V = Video
G = Grounds
- Now we can hook everything up:
- Proof is in the pudding: