It's been a long while since we had a permanent home and now we have a big location at Salisbury.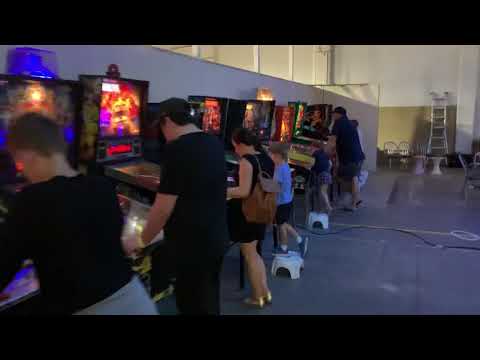 Still early stages, but we have 12 pinball, 12 arcades, 10 driver, 8 shooter, 30 consoles and more.
We now have:-
Canteen is back (with hot chips, dagwood dogs and drinks),
Dining Room (with board games),
Parent Retreat (with 4 lounges and toddler area)
Party area (for birthdays and functions)
27 Carparks (front and rear) plus some street parking for capacity of 80 people
Coming soon:-
New carpark with an additional 70 parks for capacity of 250 people
4 new pinball (Starwars, Munsters, AC-DC and Deadpool)
Pool tables
Pinball club
Competitions for Pinball, Arcade and Consoles
Social Club for Board/Card games like Dungeons & Dragons
Blue Light Disco/Gaming nights
We have signed a 5 + 5 + 5 year lease and planning to be around for a long time.
Thanks to all who have been patient with our temporary locations.