Another 50 hours on it this long weekend...
While I was staring the space where I'll finally house the game, I saw the big sheet of foam on the wall and it reminded me of a projector screen.
The cogs got turning and I mounted a Data Projector I had sitting around doing nothing and here's the result.
I'm thinking I can take the RGBSync signal from the board and run it though a adapter to VGA and have the game run on the wall through the projector as well.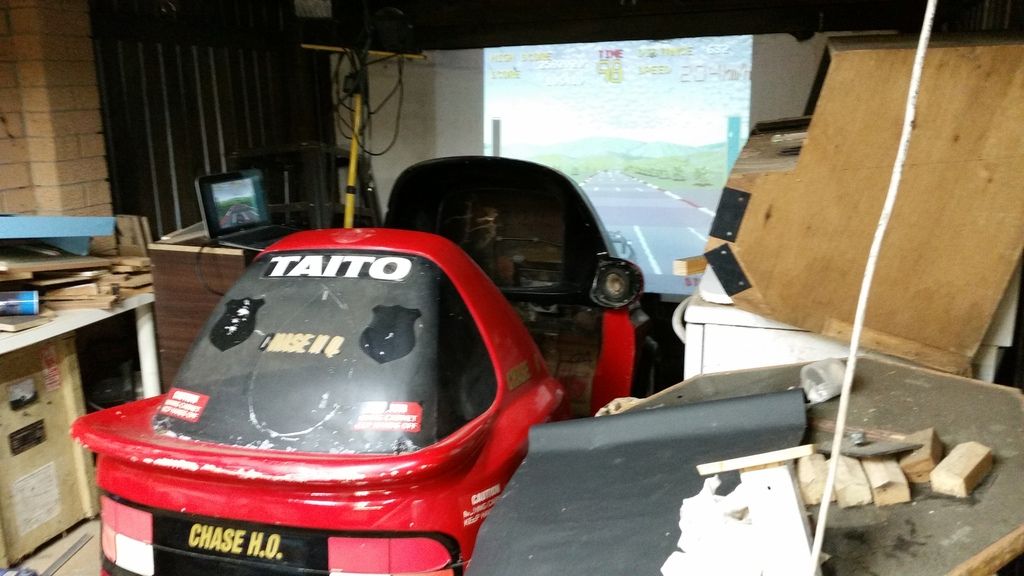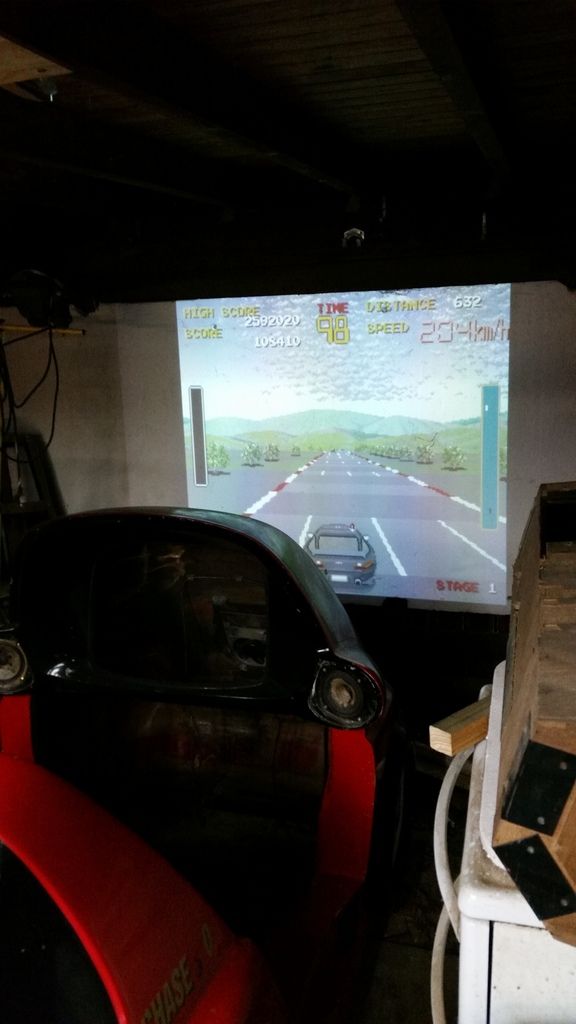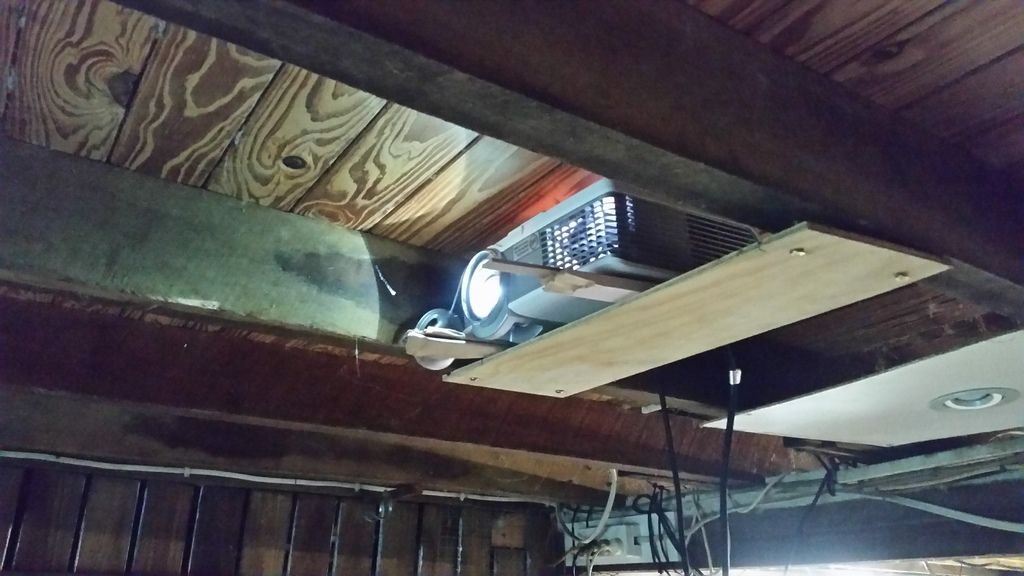 When I was warming up the projector I had it sitting on the seat of the cab and it threw a wraparound image against the inside of the cab, pretty cool...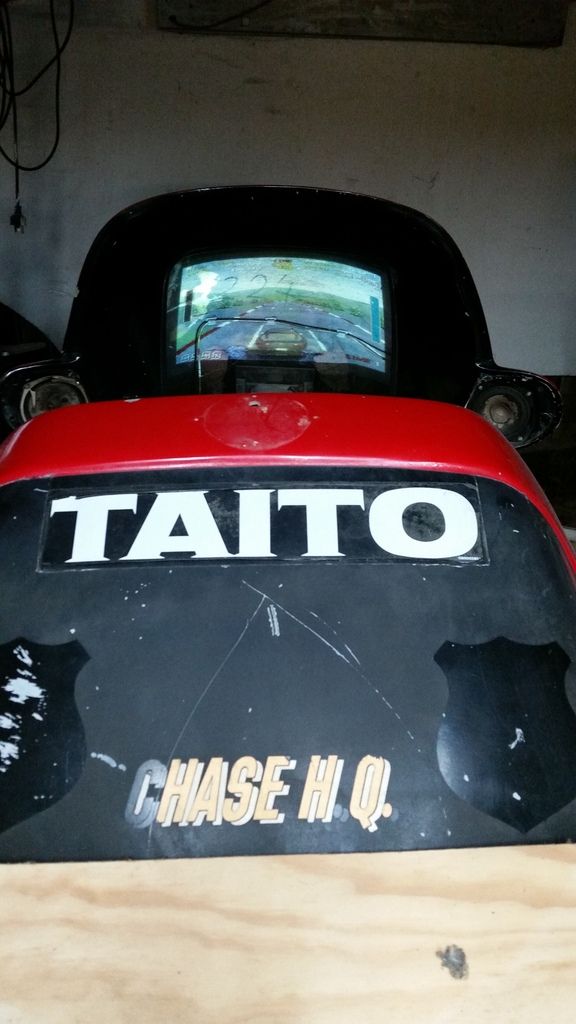 I've separated the pieces and laid the plywood section that the PCB's go in over a table frame that I can move around if needed.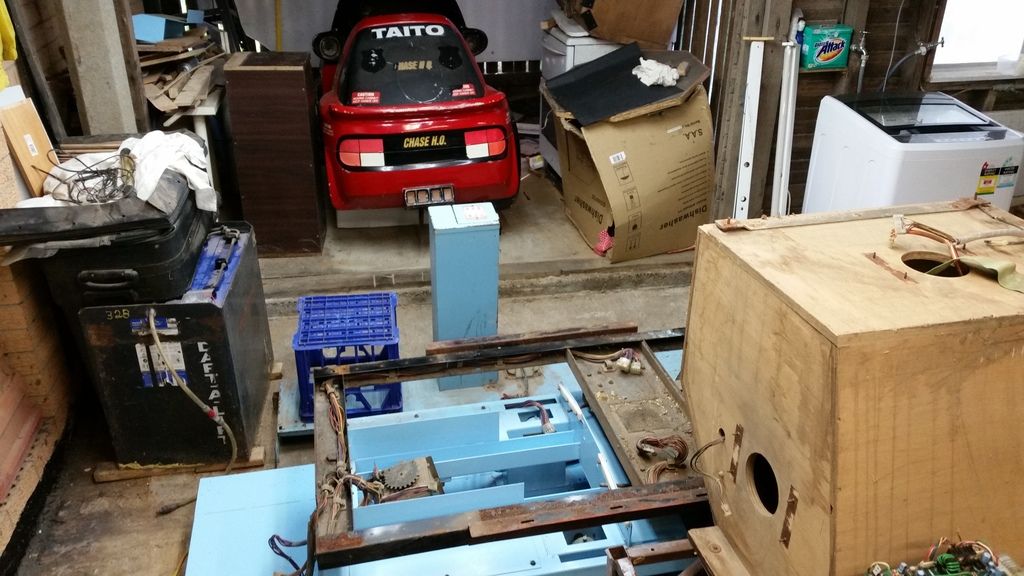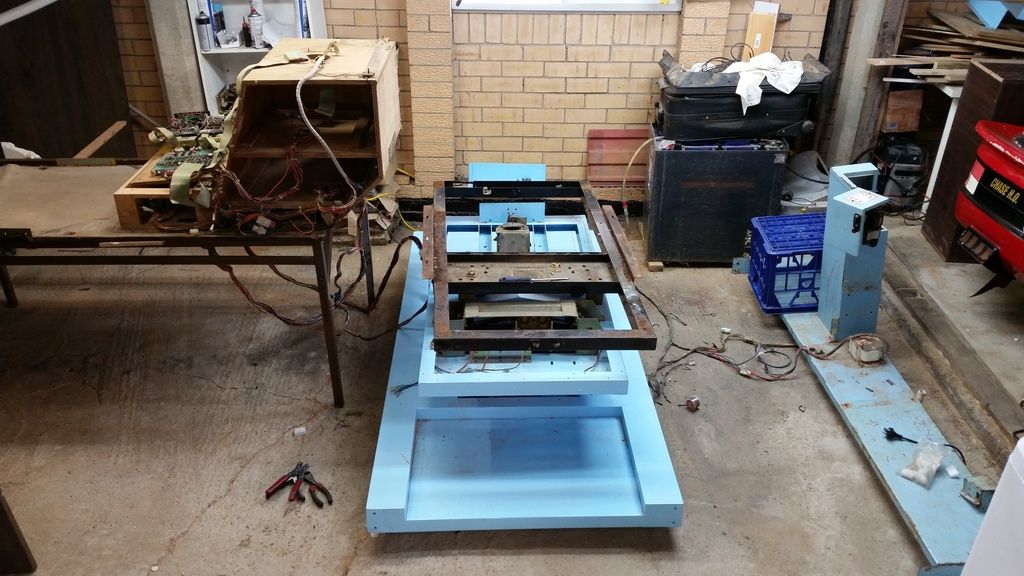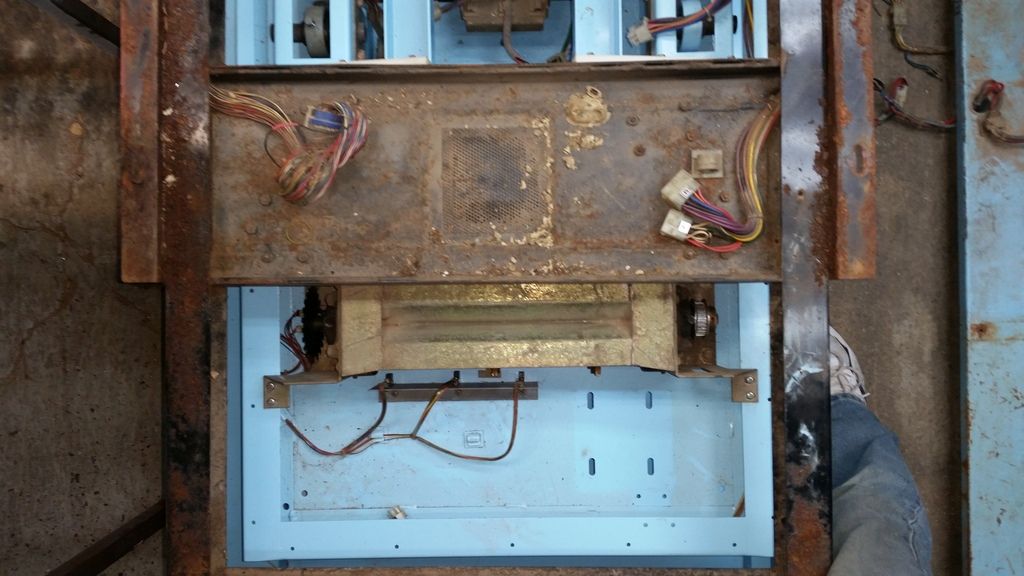 I removed the black moving section on top as there's nothing needed on it to test the motion, it'll get stripped back and repainted before going back on.
The wiring is now all laid out so there is easy access to all connectors, motors and switches.
One of the biggest challenges I faced when testing was not being able to quickly move around the cab to take voltage, continuity and logic measurements etc.
I also added 250W of fluorescent lighting overhead so I could see what I'm doing.