So, after the horrible experience of importing this cab from Germany I finally picked it up yesterday from the depot. Got it home and unpacked it. I should have taken some pics of the unpack process, but I wasn't in the mood.
Moving along..
I was told the machine was in semi working condition in that:
a) It powers up
b) There is no sound
c) You can't credit it up
d) Used and not great condition
So its all unpacked and I plug it in after having a quick look over it and disconnection the board sets. Using my 110v trannie, I fire it up and am met with a pop and crackle. I've never met a varistor before and I notice this red pill thing is burnt and blown. Its funny as 'varistor' was bought up today in a pinball thread, hence me knowing its name..! Persist for a while longer and have a look at the AC transformer and try and get some readings from it to see how it is and it seems its a bit dicky aswell. Mind you, I'm just a back yarder and can barely hold a multimeter..
So I pack it all away and start scouring the internet.
Learn a few things about these machines and tonight I've hacked in an arcade power supply, feed some power to the monitor and hit the on button...
..
****ing thing powers up..! I get the start up screen, followed buy a blue screen, reset, start again. so on and so on.. Tweak the voltage pot on the arcade PS, press on all the roms / rams / connectors and flick the switch.. It boots up
From last nights reading and a bit today, what I've gathered it that Defender needs -12VDC for the sound to work. My arcade PS hasn't got -12v so hopefully the sound issus is as simple as that..? fingers crossed.
Now to work out how to coing in up..!
----------------------------------------------------
Had a bit more or a poke around and notice that the sides are covered in this crappy thin stick on veneer, decide to pull it off to reveal the nice original panel work. Looks great on one side,
not so great on the other side. Bit of a chunk missing on the bottom corner, never mind, better that it was..
Glass is pretty scratched up...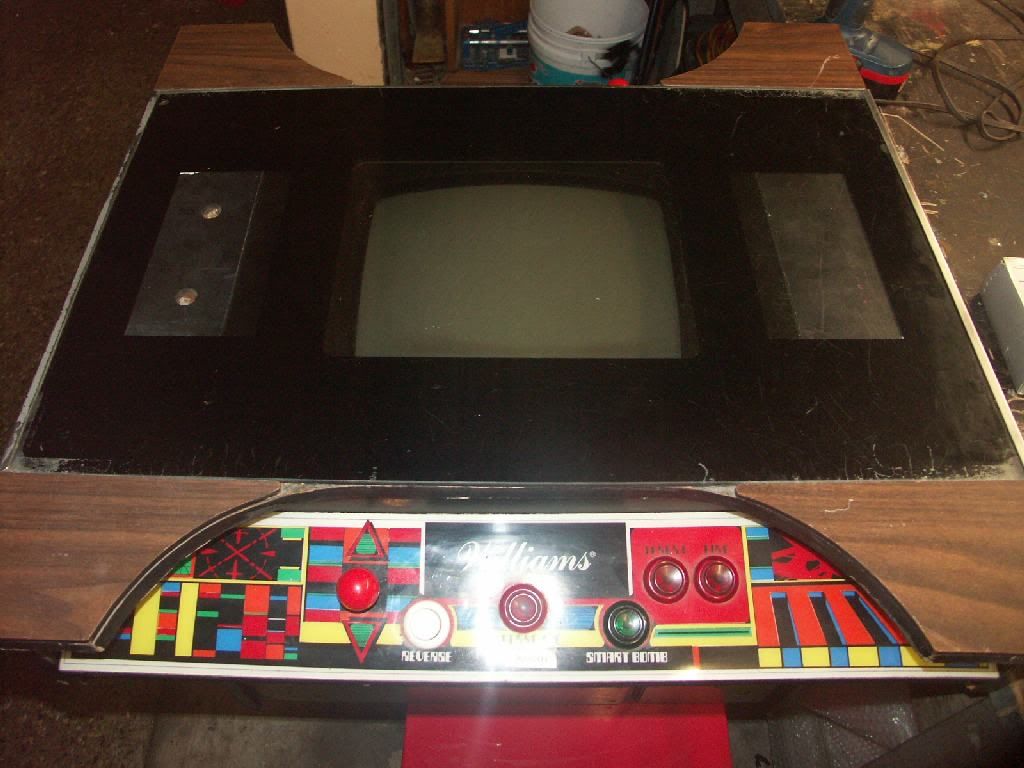 But the control panels are nice..!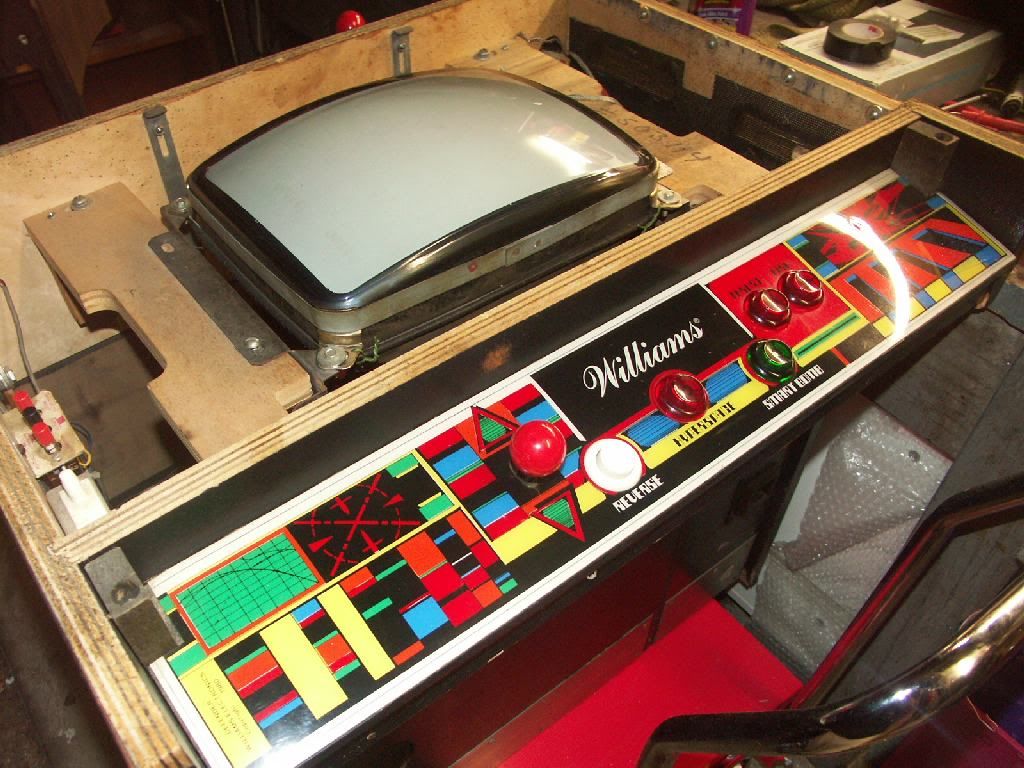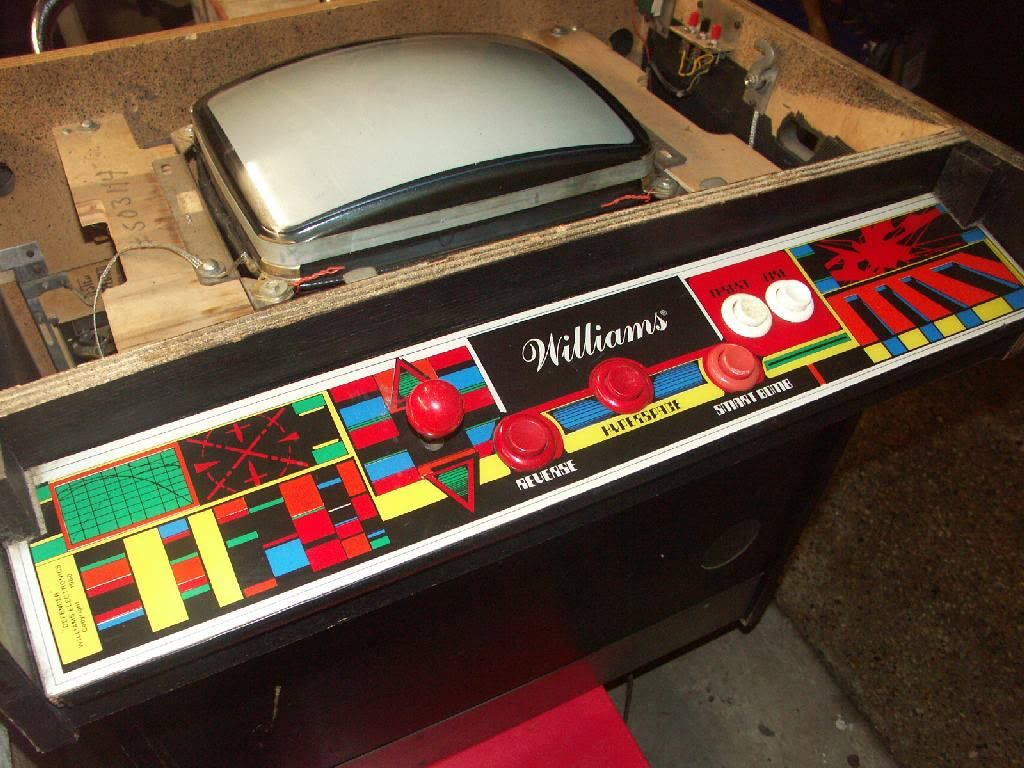 So, all in all pretty happy with the cab and an excellent contender for some sort or fixup.. I won't use the 'restoration' word, as restoration is beyond my capabilities..
To be continued..