I scored this cabinet from one of the members here as a freebee
(Had to drive all the way to the southside of bris for it tho!)
The monitor was a bit buggered, and I had a spare 48in1 to use, so I threw in one of my spare 17" computer monitors.
I forgot to take any pics of it while I was doing it up, but heres what it looks like now. I did the finishing touches to it thisarvo, now its ready to go out the door.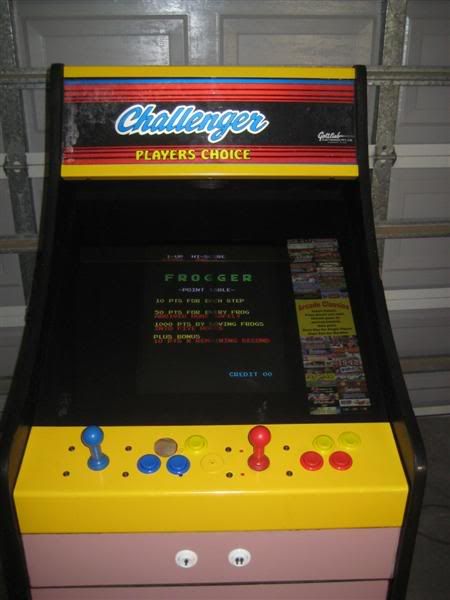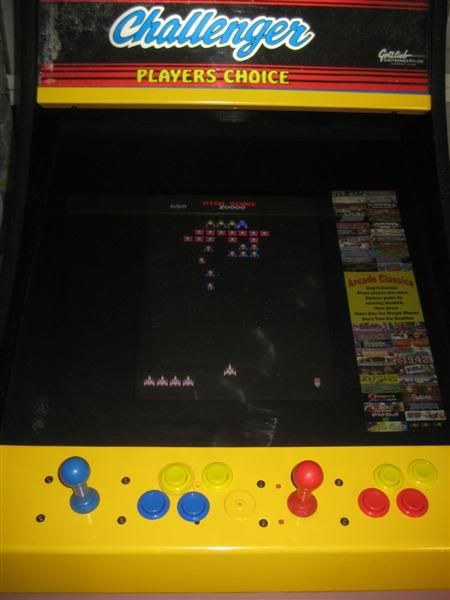 For some reason , the P1 Button 1 hole was made too big, and there was a clear plastic surround holding the button in place.
Ive made a new surround, as the old one was a bit brittle and broke.
As the blue buttons are the only ones being used, I decided to move the blank ones to the top.
The old coin reject buttons were damaged so i made some fake ones by printing this
and making a false button.
Had to repaint the coin reject door too... it was a bit rusty.
I called it "Pinky" cause it was pink
And cause it was easier to tell the Mrs I was going out to the garage to work on Pinky.