Well,
I've got something new for the gamesroom...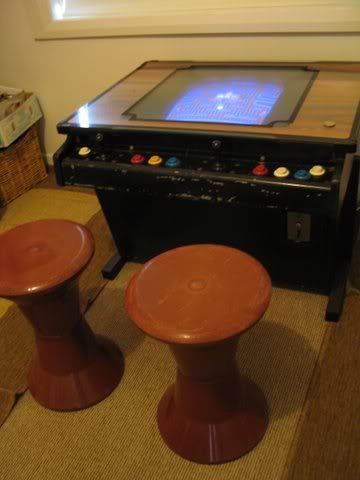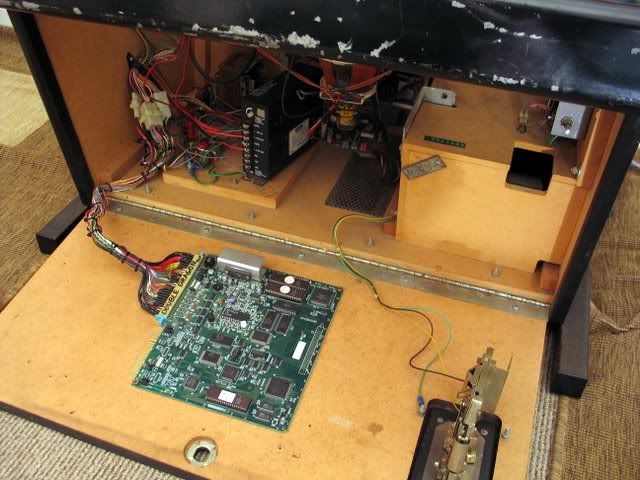 A Hankin cocktail, with Namco Classics II + 2 caroma stools.
Got it from a nice bloke in Sydney who didn't know too much about arcade stuff,
but knew enough about what Hankins sell for. (d'oh
)
Of course, I've got some questions...
1. "Player 1 start" doesn't work.
Tested the switch (continuity mode) and the switch is fine.
Obviously there's a problem in the cable/connections.
Hmmm... is there a 'trick' to undoing these connectors???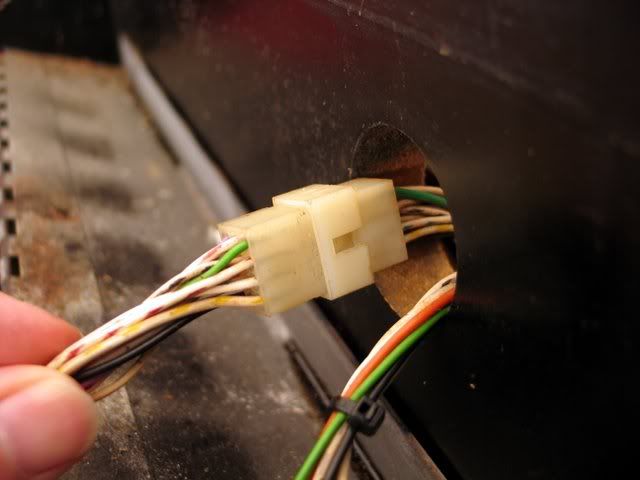 I tried pulling them apart with 2 sets of pliers & got nowhere.
I didn't want to attack it too hard, as the wires seem pretty brittle.
2. Is it possible for this sort of joystick to be adjusted to "4 way" mode?
How?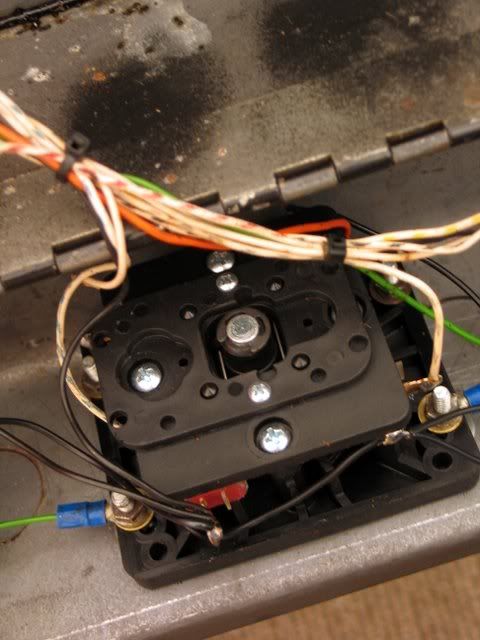 3. There was a loose red wire - that goes to a "loop" on the side of the monitor.
I assume that's a degaussing thing.
But I can't find where it plugs into...?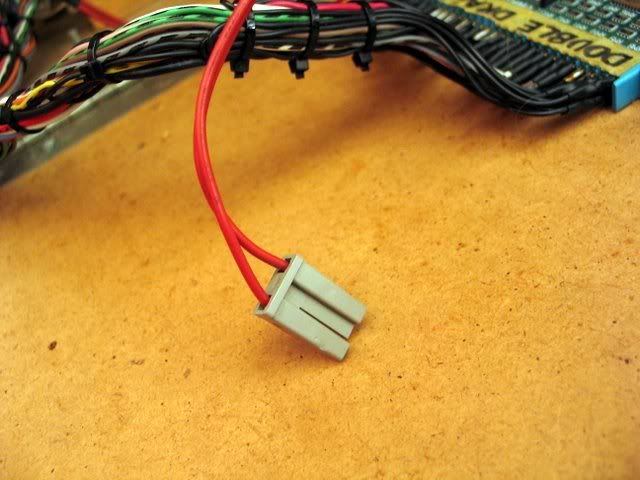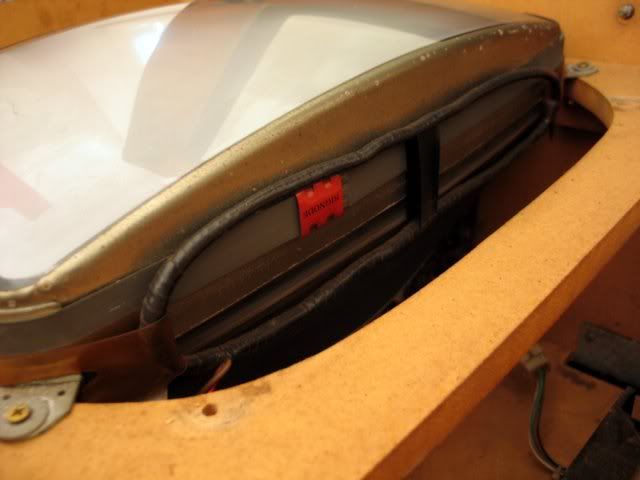 4. There's an on/off switch in the cab, above the volume control.
It doesn't seem to do anything. Ideas?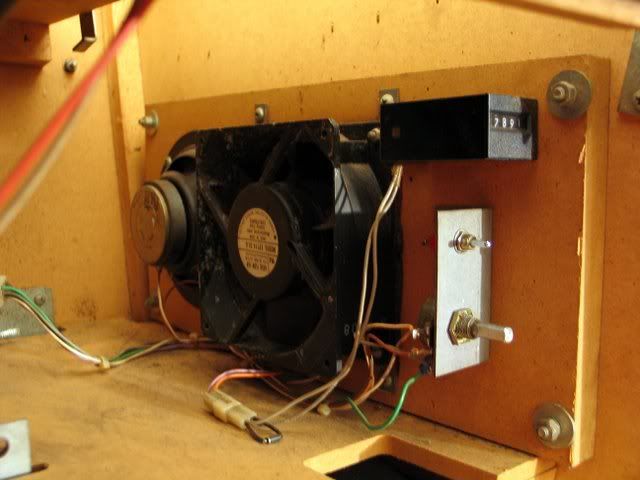 5. The front lock is missing, and I'll have to drill out the coinbox lock.
Are all these locks the same size? Or do I have to measure something?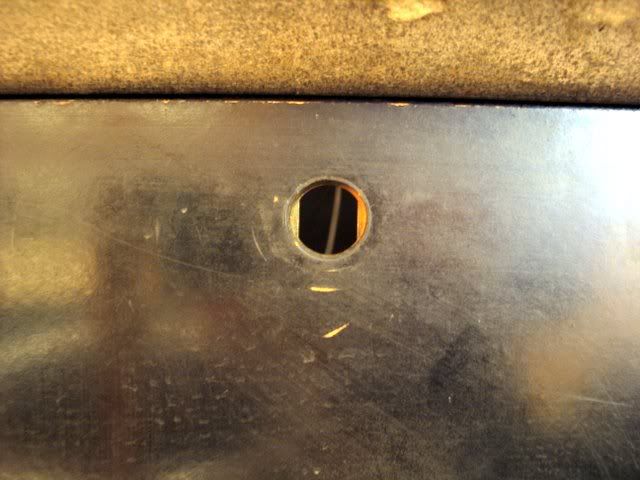 6. The main reason I bought this particular machine was that it had 2 players/1 side.
Yes- I know it's not the original setup, but wifey & I wanted to play 1943 together.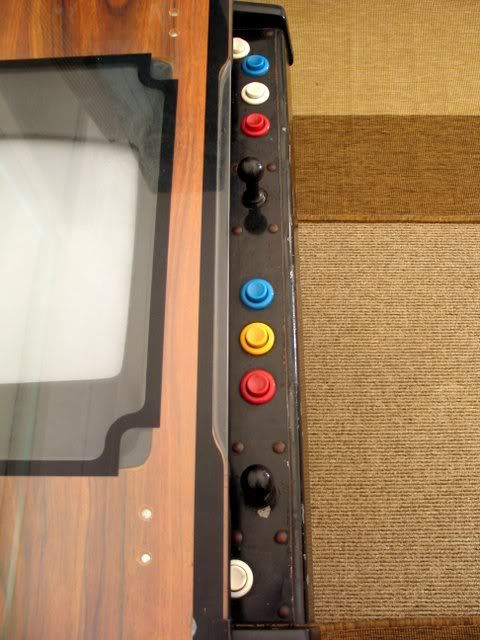 The thing is, the joysticks are remarkably close to the glass edge.
Is that always the case with Hankin cocktails?
There doesn't appear to be much room to mount them "further" away from the glass,
which is a pity was you can't really hold the joystick normally.
7. Here's 3 piccies of the internals.
If anyone has any suggestions on what could be done to tidy it up,
or can identify any of the important components... (eg those 2 strange connections to the "floor"?)
that would be great.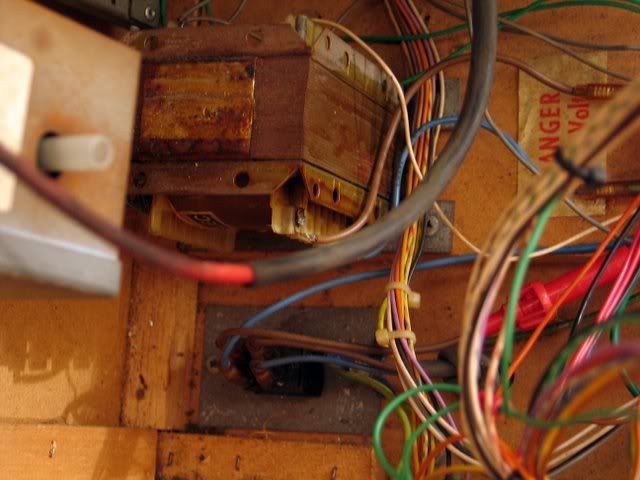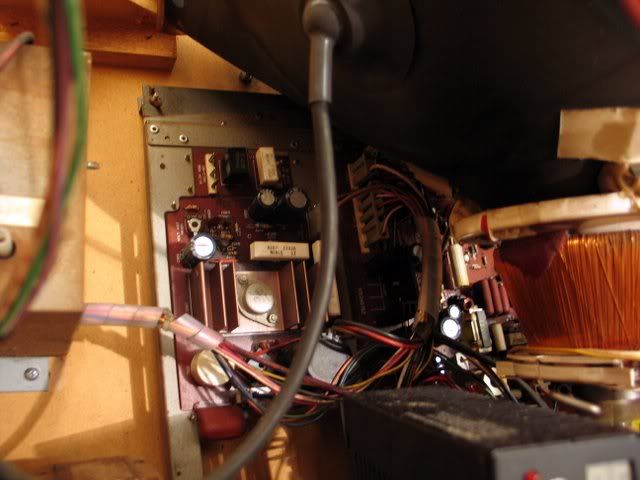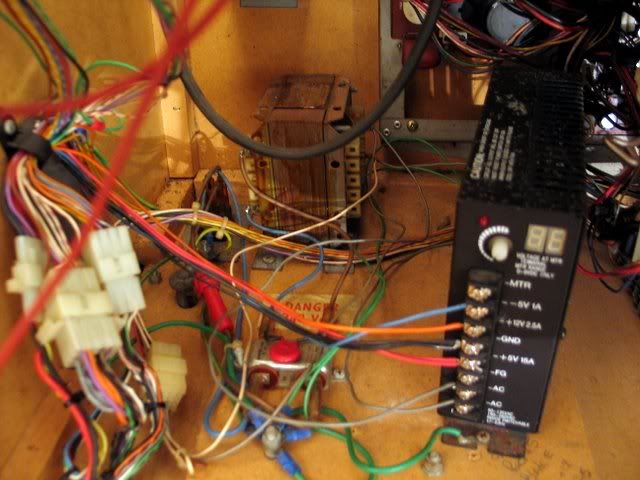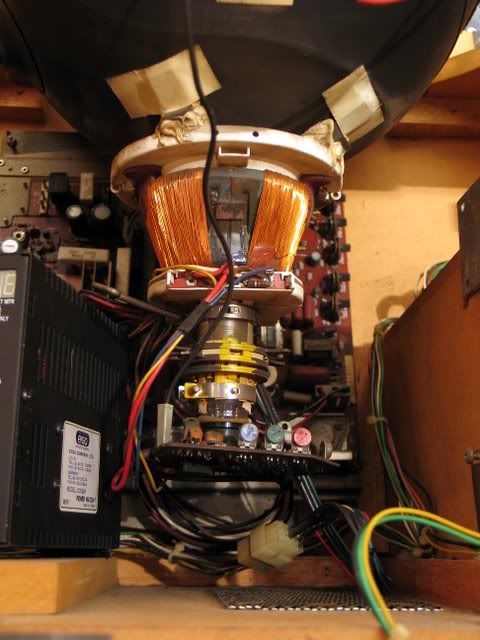 8. Finally, the glass has lots of fine scratches, and the CP is a mess.
Is any way to "fill in" glass - like you do with a scratched CD?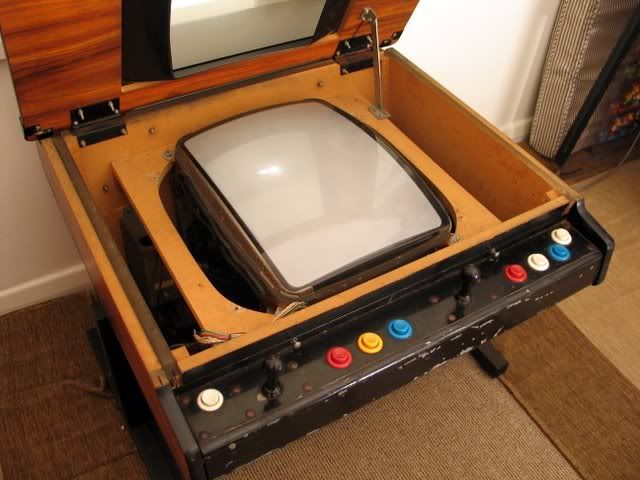 As for the CP, I read of people sandblasting & powder coating.
Any tips/guidelines for someone who knows nothing about this stuff?
I'd be looking to pay someone to do it - I have zero tools/experience with such things.
Thanks for any/all help.