Finally finished (well 99%) this cabinet the other month and thought I would share the pics.
It started life as an empty shell and was built using bits and pieces I had left over from other projects and a few new parts.
I really enjoyed rewiring it from scratch( at times tedious ) as I found it a great way to learn all the workings of the cab.
I will next time use different coloured wires for controls (makes it a lot easier if you have to find a broken trace / bad connection).
I think the pink Joystick sets it off, the Jump/flap button is a translucent one and should look
when illuminated.
The BombJack PCB has been fitted with the hiscore save kit
http://www.jrok.com/sohs/bjack_shs.html
Thanks must go to GameDude for repairing the board after I nicked a trace and Arcade King for supplying the modified Eprom .
Thanks also to Prof for doing the BombJack Marquee for me many moons ago
And also Jomac for the universal chassis, without these guys it would not have been possible cheers guys.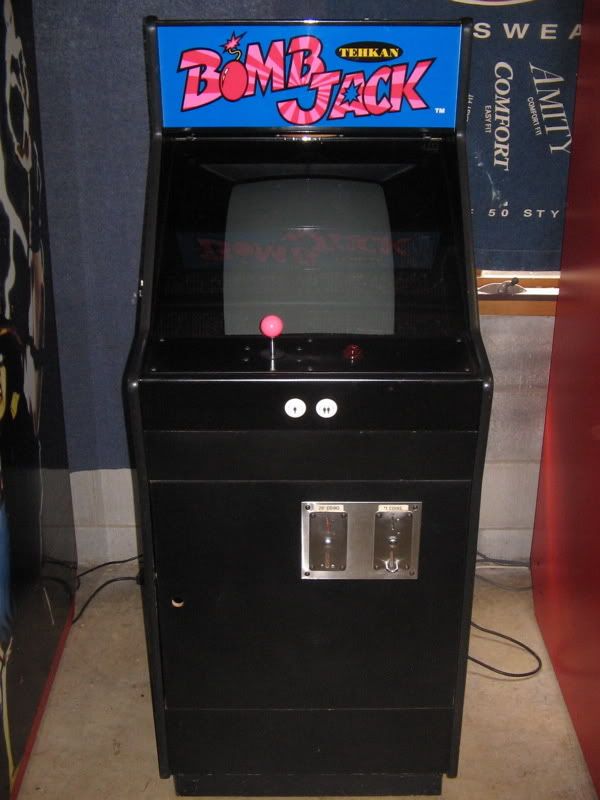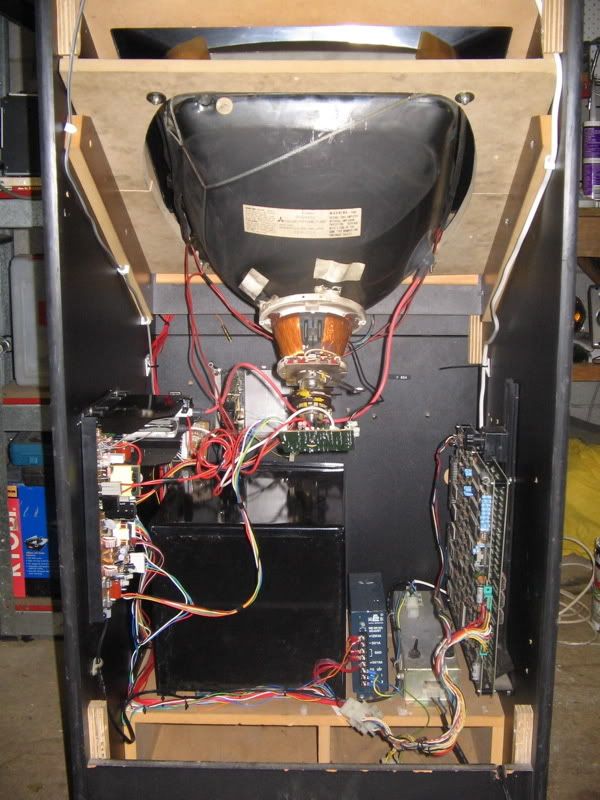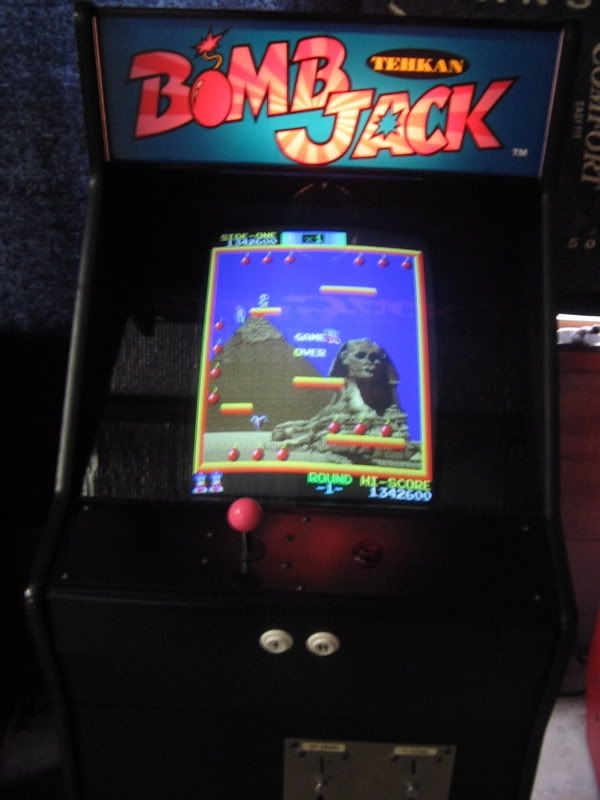 Still have to get some cam locks, and maybe put an LED in the Jump/Flap button as its a leaf spring setup, I might be able to have it activate when pressed
The coin mech is a bit ratty but will do for now.
Oh yeah and need some instruction cards and maybe some side art, well maybe 80% finished