Picked up the trophies the other day, so here they are in all there glory. Went for a bit of space nebula theme. Pretty decent price al up.
So Ramere come around and pick yours up and we can initiate Angus into the world of Pinball
Will be sending kane's out this week.
Mine will go with the others
Number 1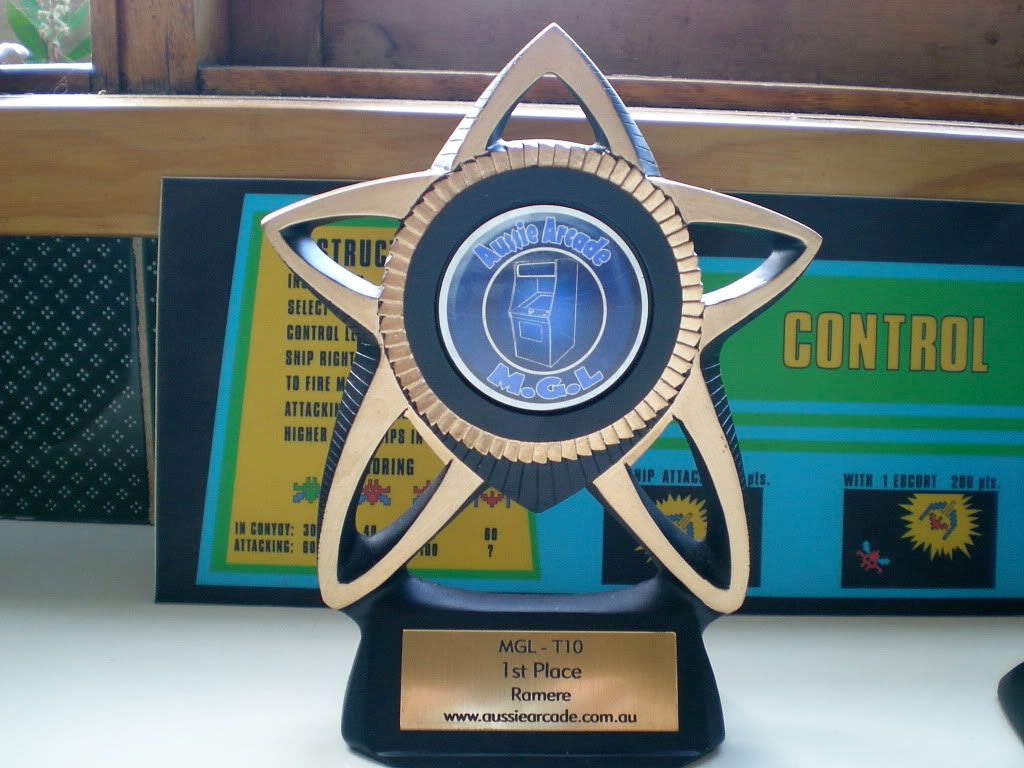 and the rest