Pelly is " Kicking It MGL 13 style! " With His Nom Of R-TYPE II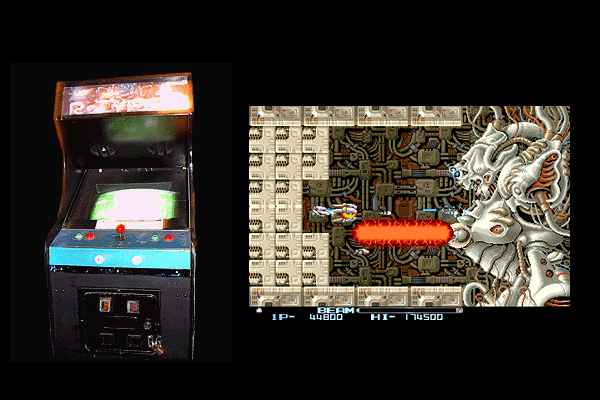 ROM NAME: rtype2.zip
DIPS: LIVES 3 DIFFICULTY NORMAL
Manufacturer: Irem
Year: 1989
Number of Simultaneous Players: 1
Maximum number of Players: 2
Gameplay: Alternating
Control Panel Layout: Single Player
Controls:
Joystick: 8-way
Buttons: 2 [FireShield Detach]
R-Type II Description
One of the first great side-scrolling shooters. Fly through tunnels, shooting organic and metallic aliens with a boss at the end of each level. Cool power-ups, including a detachable floating gun/shield combo.
Irem, the R-Type II maker, released 83 machines in our database under this trade name, starting in 1979.
Other machines made by Irem during the time period R-Type II was produced include Kengo, Dragon Breed, Legend Of Hero Tonma, X Multiply, Major Title, Meikyuu Shima, Vigilante, Saigo No Nindou, Tsukikage (The Legend Of The White Wolf), and Ninja Spirit.
More info:
http://www.arcade-museum.com/game_de...p?game_id=9220
To qualify for MGL points you will need to have submitted a score by stating your score in the subject line of your message, and posting a screenshot in this thread. Submit scores as many times as you like, please post a new message for each new score.
GOOD LUCK!
Spartan: 290,800
Pelly: 251,000

ED_209: 241,500
Kane: 184,200
Dkong: 174,200
Brad: 107,900

Rat: 106,800
Azathoth: 102,300
John73: 100,800
Foot: 78,100
Fire_Power: 44,800