AZATHOTH turns the tables on Mario with his nomination,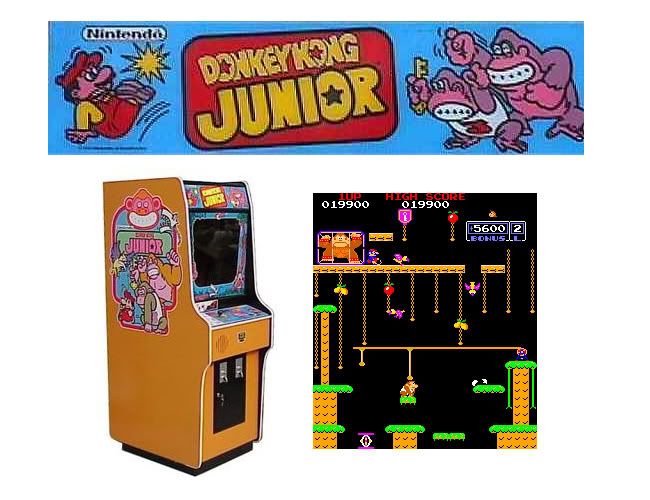 Donkey Kong Junior Description
The player controls a small monkey who must leap from platforms, climb vines, and avoid enemies to rescue Donkey Kong from Mario. The game has several distinct levels with similar goals. Fruit can be dropped on enemies leg traps and birds to kill them.
For more info, visit
http://www.arcade-museum.com/game_de...p?game_id=7612
ROM NAME: dkongjr.zip

DIP SWITCHES:



To qualify for MGL points you will need to have submitted a score by stating your score in the subject line of your message, and posting a screenshot in this thread. Submit scores as many times as you like, please post a
new message for each new score.
Donkey Kong JR comp closes 7PM July 24th.
GOOD LUCK!
LEADERBOARD:
kane: 171,700
Spartan: 115,000
Pelly: 99,600
Brad: 85,500
Pajammasized: 67,300
Wangtitlatex: 62,100
Rat: 44,700
DKong: 40,500
Foot: 33,200
Mikie: 29,100
Azathoth: 22,600
John73: 13,100