DKONG explodes into MGL13 with his nomination,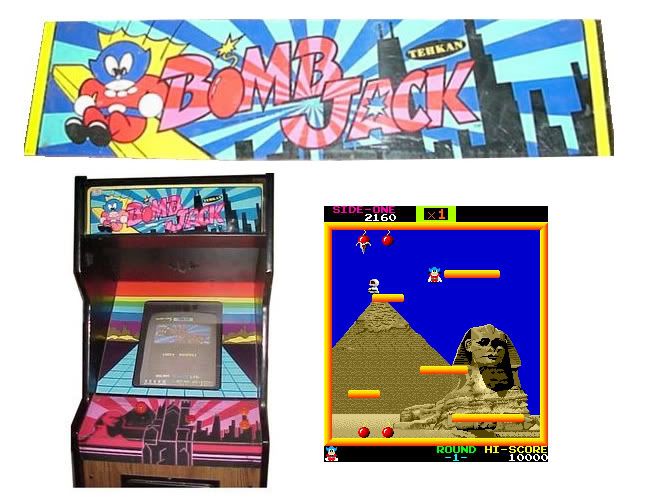 Bomb Jack Description
A platform game where the object is to flap and glide all over the screen collecting bombs. Extra bonuses are awarded for collecting bombs with their fuses lit. Collect all the bombs to complete a screen. Only one bomb at a time has a lit fuse. Collect 20 or more of these lit bombs on a level for a bonus 10k to 50k.
Arcade Museum Entry:
http://www.arcade-museum.com/game_de...p?game_id=7180
ROM AND DIP SWITCHES:
Rom: bombjack.zip (set 1)

Dip Switches:
(press TAB in Mame, copy the below, then select 'reset game')
To qualify for MGL points you will need to post in this thread, stating your score in the subject line of your message, and include a screenshot. Submit as many score updates as you like, but please post a
new message for each new score.
Bomb Jack comp closes
7pm Sunday July 17th.
GOOD LUCK!
LEADERBOARD:
Ramere: 1,445,020
Rat: 1,346,390
Dkong: 1,232,230
Wingtipvortex: 1,174,200
John73: 937,750
Brad: 788,590
SectionZ: 654,390
spartan: 511,500
kane: 504,000
Foot: 451,700
Pelly: 437,410
Jammasized: 337,720
azathoth:52,710
andykmv: 20,040
dezbaz: 4980