Hey guys,
I have purchased a flat-pack bar top kit off WWF here on AA. I plan on installing a 17" notebook LCD panel to run horizontal games. I would like to keep the build as light as possible. I will also purchase a remote LCD controller board which will drive the Notebook LCD. I would like to run a Raspberry Pi 2 Model B, with Retro Pie/Emulation Station. The Raspberry Pi will connect to the remote board via HDMI. My question is this, I was planning on using a 15 amp switching arcade PSU to power the LCD, Raspberry Pi, 12 vLED strip (for the marquee) and the stereo amplifier. But upon reading, the remote board requires +12V DC 4 amps.
An arcade PSU only puts out 2.5 amps at the +12V rail. I'm guessing that this won't be sufficient enough for the remote board. Here is an example of the remote board I plan on using:
http://www.ebay.com/itm/M-NT68676-2A...-/110977522562
Here is a video showing a build that I'd like to somewhat replicate.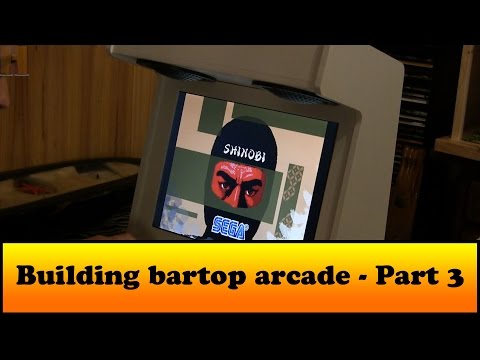 Will I need to use an ATX power supply instead? An ATX supply usually has around 10-14 amps at the +12V.