When I first plugged the board in, it was totally dead, after replacing the crystal it came to life and was booting to garbage.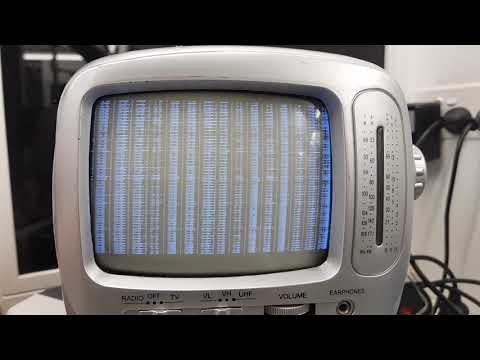 The CPU and 74154 were removed and socketed and confirmed working on another PCB.
All ROM sockets were replaced and a test ROM was fitted.
Still not much change, after a bit of probing around I found one of the 75157s was faulty, replacing it brought the board back to life and the Test ROM showed two faulty RAM which were socketed and replaced.
A set of Lunar Rescue ROMs were fitted and the game booted up but had a slight glitch, as the ship descended there were lines above and below it. If either of these lines touched one of the enemy ships it would explode as seen in the video below.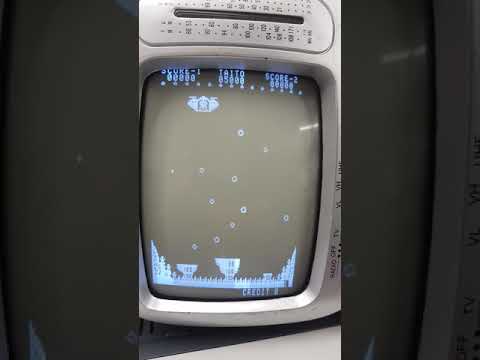 I spent a lot of time scratching my head over this one and took a fresh look at it today.
I could see MX4, 5 & 6 active when the ship was dropping so I started to look around that area. The pull-up resistor block checked okay so I started to check continuity from the interconnect edge connector pins back along the MX lines to the 74153s.
Pin 36 tested open circuit so I reflowed the connector with no improvement.
I ran a trace wire from the via directly to the pin on the interconnect and that fixed the problem.
The board is now fully working.
[MENTION=6328]lentildude[/MENTION]